St. Macartin's Cathedral
Enniskillen
---


Last updated 17th April 2021
Search for any word
on this website:
Click HERE to view or download the current and old issues of "Cathedral News" - our monthly magazine
For people of faith in these difficult times, listening to Christian music, or better still, watching it being performed on line, is very uplifting - a real spiritual experience. During the Coronavirus crisis, we introduced a page carrying links to music videos which we hope will be a blessing to all. You can access the page by clicking HERE
The Dean writes:

Dear Parishioners and friends around the world,

Easter Sunday of 2020 was an Easter like no other, with empty pews, online services, and no family gatherings.
The coronavirus outbreak had forced Christians to celebrate Easter at home. Now as we approach Easter of 2021,
we still are uncertain of what may or may not hap-pen. COVID-19 has spread around the globe. Millions of people
are infected, and thousands have died from it. Many countries have imposed stringent measures to contain the
outbreak and have set up strict regulations that place severe restrictions on people's daily lives, social interactions, and religious activities. The pandemic has dealt a ruthless blow to the economic system, in which people took pride, and has posed challenges to social security systems, and governments' ability to govern. Countless people now live in dire circumstances because of the damages done to the economy. This must surely be one of the most challenging crisis and the gravest disaster that humanity has ever faced.

Although economic contraction and deteriorating livelihood are the main causes for anxiety, the loss of lives is an even greater cause for sadness and fear. In the face of such suffering and difficulties, people's faith is inevitably challenged, and their trust in God is also shaken. Many may ask 'Where is God in all of this?', 'Why did God watch us suffer without helping us?', and 'When will the pandemic end so that people can return to their normal lives?' These are difficult questions to answer! Perhaps we can learn from Easter about our relationship with God at this time of difficult circumstances, and how to face this unprecedented challenge and disaster.

Jesus faced the darkness of death and waited for his Resurrection with obedience, and God raised him from the dead. Jesus did so because he was obedient to God and could therefore experience this leap in faith. As Christians, we must also learn to experience this lesson in obedience. Jesus returned in triumph from the darkness of death. His Resurrection gives Christians hope. This hope is not merely a superficial and exaggerated optimism that is unconfirmed by facts. This hope is our trust in God. Good Friday is a day of darkness and death filled with suffering and disappointment, but Easter Sunday is a day filled with life and joy, like the dawn that is certain to come after the darkness of the night.
Today, we are living under the shadow of the pandemic and are in the middle of darkness. It is like experiencing Good Friday, a day for pain, sadness, fear, and death. However, Easter gives us the strength and faith to face all difficulties and the hope to triumph over all. This is because we know that every Good Friday is followed by an Easter Sunday, just as the dawn arrives after the darkness of the night. The good news is that we do not have to wait until death to experience resurrection but can experience the resurrected life during these difficult times. Therefore, we need to trust in God, and share our faith with others.

Let us live courageously and face the future with faith and hope, because Jesus, who loves us, had already walked this path before. He comforts and encourages us by saying 'Come to me, all you that are weary and are carrying heavy burdens, and I will give you rest.' (Matthew 11:28). May that rest free us from anxiety and worry about this deadly virus as we start to see light at the end of the tunnel; start to see some hope again in community life as we slowly return to some degree of normality!

May the Lord bless every one of you with courage and peace so that you may have an Easter filled with joy and hope even at this stage of the pandemic.

Christ is alive! Let Christians sing.
His cross stands empty to the sky.
Let streets and homes with praises ring.
His love in death shall never die. (Hymn 260)
Yours very sincerely

Kenneth RJ Hall
---
On-line Streaming of Services on YouTube
Welcome to our website! To be sure you are looking at the latest update, please reload/refresh the page NOW!
A refresh button is found close to the top of a webpage and looks something like one of these, but smaller. Just click on it to reload the page.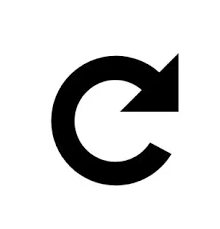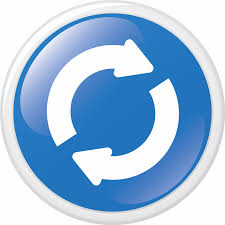 Streaming of each Sunday morning service starts at 10.55am - if you see no pictures after that time, refresh/reload the YouTube Page - look for a refresh button at the top looking something like one of these: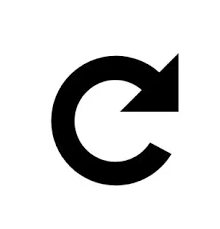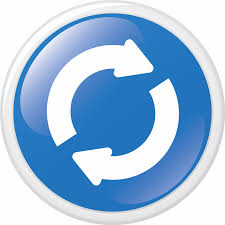 The Sunday service "Live" button will also open the recording for several days after the event, following which it will go into the archives.

It is possible to download the text of the morning service (browser permitting) by Saturday evening by clicking HERE
---
We are surprised and delighted to see the interest in our services on-line, not only in our own country but also in foreign lands. There may be those who would like to make a donation towards the heavy costs entailed in maintaining the cathedral and to this end, we have set up an account with PayPal. Those who wish to contribute are invited to use the following button:
---
If you are looking for information about our non-uniform children's organisations, please note there is a new tab above.
---
---





---
Good News about our Dean who has been elected to serve on the Chapter of the National Cathedral of the Church of Ireland.
The Chapter of a Cathedral is the body of clergy responsible for the ministry and mission of the Cathedral. The Cathedral Chapter of the National Cathedral of the Church of Ireland (St Patrick's Dublin) is composed of four Dignitaries (Dean William Morton, Precentor, Chancellor and Treasurer), the Archbishop of Dublin, twelve Diocesan canons to represent each diocese of the Church of Ireland, nine canons elected by the Chapter, and two ecumenical canons elected by the Chapter. The Very Rev Kenneth Hall was elected on Monday 15th March to the prebendal stall of Tassagard and to serve on the Chapter of St Patrick's Cathedral Dublin. Dean Hall was very pleased and honoured to be considered for this position, and looks forward to his installation and taking on this role. For two weeks each year he will be 'in residence in Dublin' with the responsibility of preaching and other duties in the National Cathedral.




The Church of Ireland's Daily Worship app brings content from the Book of Common Prayer and the Bible to your computer, smartphone or tablet, displaying readings and liturgies for each day of the year. Using it, you can grow in relationship with God through daily prayer and also by reading and meditating on Scripture. Click on the icon above to view on PC, or the app can be downloaded from Google Play or the Apple Store.



Press Release 10th April 2021

Right Rev Monsignor Peter O'Reilly, St Michael's Church (Roman Catholic), Enniskillen
Very Rev Canon Kenneth Hall, Dean of St Macartin's Cathedral, Enniskillen

With the announcement of the death of Prince Philip, Duke of Edinburgh, we wish to join our voices with the many others who have sympathised with Queen Elizabeth and their family. We do so while recalling the visit of the Queen and Prince Philip to Enniskillen on 26th June 2012. Those who were present on that day to see The Queen and Prince Philip cross the street from Saint Macartin's Cathedral to enter St Michael's Church will remember the joy of that occasion and its witness to our one community rooted in our common Christian heritage. We remember his lively interest in Enniskillen and his faithful support for the Queen, plainly visible on that day.

Remember, O Lord, your servant Philip, who has gone before us marked with the sign of faith and now rests in the sleep of peace. According to your promises, grant to him and to all who rest in Christ, refreshment, light and peace; through the same Christ our Lord. Amen.
(This prayer was written by the Church of Ireland bishops and issued on the 9th April after the Duke's death.)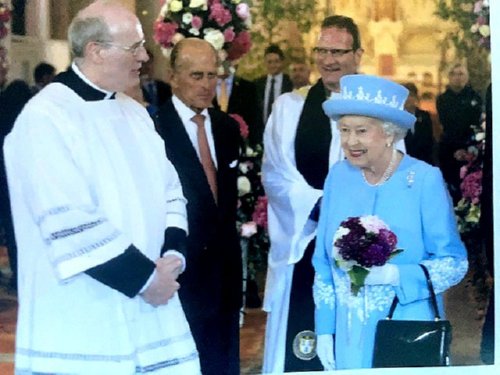 ---
Apologies to our on-line viewers - there was a technical issue causing us to go offline for several minutes during the latter part of the sermon on the 18th April. As a result, a segment is missing from the recording. This was unconnected with the fault the previous week where there was no live webcast of the whole service. Technology is marvellous - when it works!