St. Macartin's Cathedral
Enniskillen
---
We have launched a gallery of church related photographs hosted on the Google Photos Website, starting with albums relating to events in 2016 and 2017. Other albums will follow. To access them on PC, Apple computer, smart phone or tablet, click HERE for 2016 and HERE for 2017. When the album loads, click on any one photo and it will enlarge and display singly. You will see buttons at the top right which give you controls such as zoom and run a slideshow. A button with an "i" on it will display information about the photograph where appropriate. Your feedback - and new photographs - would be appreciated!
---
---


Welcome to our website! Whether you are a regular member, occasional visitor or just simply curious, we hope you will find information here that will be interesting and relevant. Perhaps you are planning a trip to Northern Ireland. We would strongly advise making beautiful County Fermanagh part of your itinerary. During the summer our four-century-old church is open to visitors every day and it would be even nicer if you could attend one of our services. We'd love to meet you!
The Dean Writes:

Dear Parishioners and Friends around the world,

Seasons in Church life are very important as they help us to understand and experience different aspects of the Christian Life.
We are nearing the end of the season of Lent and are now soon to relive the experiences of Palm Sunday, Holy Week and Easter Day.
This year, to our own parishioners I say, make our Palm Sunday Service a starting point and continue that journey with us each day the following week. This Palm Sunday, as in past years, we hope to follow a donkey on a Palm Sunday Procession to the Cathedral. We will hear those familiar words 'Ride on, Ride on, in Majesty', and we will hear the scripture verses which tell us of Jesus' triumphal entry into Jerusalem which we celebrate every year.

The next day the great crowd that had come to the festival heard that Jesus was coming to Jerusalem. So they took branches of palm trees and went out to meet him, shouting, 'Hosanna! Blessed is the one who comes in the name of the Lord - the King of Israel!' Jesus found a young donkey and sat on it; as it is written: 'Do not be afraid, daughter of Zion. Look, your king is coming, sitting on a donkey's colt!' (John 12-15)

I guess that the story of Jesus' triumphal entry into Jerusalem is a familiar one to most of us. In a very real way, it leads us in our travelling with Jesus and his companions through this Holy Week towards the Last Supper of Maundy Thursday, the sadness of Good Friday, and the celebration of New Life on Easter morning. Palm Sunday, then, marks the starting-point of the Passion Story as a whole! Palm Sunday marks the festivity and rejoicing associated with Jesus' arrival in Jerusalem. Maundy Thursday marks the pain of departure as Jesus shares a last meal with his closest friends, and as he performs a humble act of service to them by washing their feet. Good Friday marks the desperate act of betrayal and subsequent arrest of Jesus; then his crucifixion and death. It is important each year that we try to relive these events.

On Jesus' triumphal entry into Jerusalem, there were a mixture of emotions and responses, and contrasting expectations and hopes: joy, fear and anger; excitement and even hatred. There were those who anticipated renewed community in a positive sense, and those who feared the overthrow of accepted social order and religious practice.

In 2017 nothing much has changed. We still have a mixture of emotions and responses, and contrasting expectations and hopes: joy, fear and anger; excitement and yes even hatred! So this year, as we again travel with Jesus and His companions, as we hear the Passion story of Jesus unfold over this Holy Week - as we hear about betrayal, anxiety and confusion; the parting meal and the loneliness in the Garden, then the mocking and death - let us examine our own expectations of, and hopes in, Jesus as we live our lives of faith. Then we may truly anticipate the wonder and joy of New Life, rising with Christ on Easter Morning, our false hopes and expectations buried along with our Saviour who frees us from them by his death on the cross. Let us find new freedom and awareness of the Risen Christ in our midst as we joyfully sing on Easter Morn -

Alleluia, Alleluia
Give thanks to the risen Lord,
Alleluia, alleluia, give praise to His name!

Yours very sincerely,

Kenneth R J Hall
Last updated 21st April 2017
Search for any word
on this website:
---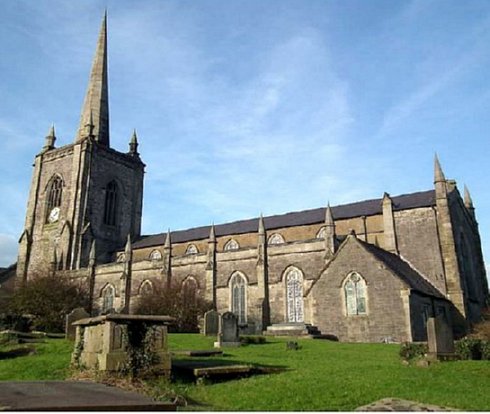 ---
Scroll down to find links to our photographic gallery. 2017 is now live.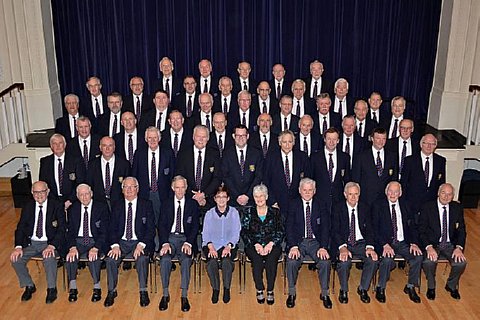 Don't miss! The Seven Towers Male Voice Choir, which has performed to audiences in Ireland, GB, Germany and Canada, will be giving a concert in our Enniskillen cathedral on Saturday 29th April at 7.30pm. These superb singers will be delivering secular and sacred pieces, both classical and modern. Tickets are available from the office, from select vestry members and churchwardens - or you can just pay at the door. All proceeds (£10 subscription) will go to church funds. They will also be in attendance at our 11am service the following day, at which, of course, all parishioners and visitors are welcome.