St. Macartin's Cathedral
Enniskillen
---


Last updated 5th June 2020
Search for any word
on this website:
Click here to view or download the current and old issues of "Cathedral News" - our monthly magazine
For people of faith in these difficult times, listening to Christian music, or better still, watching it being performed on line, is very uplifting - a real spiritual experience. During the Coronavirus crisis, we will be running a page that will carry links to music videos which we hope will be a blessing to all. You can access the page by clicking HERE
A message from the Dean (published in the Impartial Reporter on Thusday 26th March)

When we move out of this crisis may we all work together so that a better world will emerge!
The Health Minister has said that we are about to or could experience a crisis of biblical proportions, and we live in the fear of the Corona virus (Covet 19). What are we supposed to do? Where are we supposed to turn when this crisis comes? As a Christian I can only point you to God's word, which is full of great promises and perhaps one of the most comforting is: "God is our refuge and strength a very present help in trouble." (Psalm 46). God assures us that in the storms of life we have to fight we do not have to fight them alone. God is there to help, providing refuge, security and strength. His power is complete, and his ultimate victory is certain, and he will not fail to rescue those who love him. If we believe this God will give us a peace - "The peace of God that passes all understanding, that guards our hearts and our minds in Christ Jesus." (Philippians 4:7)

When the storms of life rise, and our shaky supports begin to crumble and fall what do we do? It is then, and only then, that sometimes, some of us only realise we need something or someone that will save us. Many turn to short-term measures for short-term comfort, and I don't have to name them for you to know what they are. Short-term comforts don't protect us in the long term. No storm can destroy us when we take refuge in God. If we have that peace or reassurance that God loves us, then we know we are not afraid to face the future. Jesus never promised any of us an easy life, but one thing he did promise was that he would never leave us or forsake us (Matthew 28:20).

In the light of what is facing us maybe you are searching, struggling with the meaning of life. Well very simply you need to grasp hold of life before it controls you! If we put our trust and hope in God we need not despair. God will turn our tragedies to triumphs, our poverty to riches, our pain to glory, our defeats to victory. All believers will stand reunited in God's presence, safe and secure, and it is with this great hope we should comfort and reassure each other in this time of crisis. It is my earnest prayer that each reader today will experience that same peace and have that same hope. It is not the chances we take in life, but the choices we make that determine our destiny!

The best advice I could give you today is "Trust in the Lord will all your heart, lean not on your own understanding, in all your ways acknowledge Him. and He will direct your paths." (Proverbs 3:5-6). In the midst of the world's panic and fear I can assure you my God is one of love, He doesn't kill us off, He Himself died to give us life not death. People need to hear that God is a healer at this time, that God is compassion, that God is love and that God is near. I hope that you too can experience a God who loves you and I am sure God is heartbroken by this situation! However, in the midst of all, it must be pleasing to God how many are practising 'love of our neighbour', and to see so many, especially our young people reach out in love and care to the vulnerable and housebound. May we all continue together to practise our love for God and our neighbours, and when we move out of this crisis may we all work together so that a better world will emerge!
---
---
---
(See Jane McKinley sing "We'll Meet Again" on VE Day by clicking HERE (but please come back to this page!)
All churches which are closing during the crisis will suffer financially as freewill offerings will not be so forthcoming. We would respectfully request all registered parishioners to continue using the envelopes and to hold onto them until such times as they can be passed on to us. (They may be posted through the Deanery door, but please note that the office in the cathedral hall is, of course, closed. Our secretary, Beth Rennick is working from home.)
It has come to our attention that some fraudsters are going round houses saying that they are collecting freewill offerings on behalf of the churse people have no authority to do so, are not acting on behalf of the church, and you should not hand over your freewill offerings to them. ings should be put either through the Deanery letterbox or the Cathedral Hall letterbox.

Our list of service recordings since Easter can be viewed by clicking on the YouTube icon:
On-line Streaming of Services
Welcome to our website. To be sure you are looking at the latest update, please reload/refresh the page NOW!
A refresh button is found close to the top of a webpage and looks something like one of these, but smaller. Just click on it to reload the page.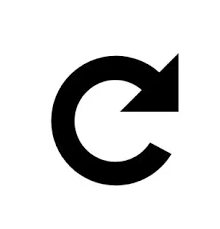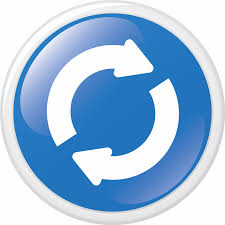 ---
Streaming starts at 10.45 - if you
see no pictures after that time, refresh/reload the YouTube Page -
look for a refresh button at the top
looking something like one of these:
We experience God in different ways. God is the creator, without whom nothing would exist. We know God supremely and most fully in Jesus Christ, the human face of God, in so far as God can be contained in a fully human life, and the God whom Jesus shows us is still with us and in us through the Holy Spirit. Christian experience compels us to confess that the one God exists primarily in three ways, which the Church sums up in the doctrine of the Trinity, God is three 'persons' in the one Godhead, the Father, the Son and the Holy Spirit. So may God the Father, God the Son and God the Holy Spirit be with us and bless us as we meet in His name this Trinity Sunday.

The Hymns: Hymn 321 – Holy, holy, holy! Lord God almighty
Hymn 276 – Majesty, worship his majesty
Hymn 524 – May the grace of Christ our Saviour
Hymn 108 – Praise to the Holiest in the height
The plan of the service and words of the hymns can be downloaded for printing (depending on browser) by clicking HERE. Look in your "Downloads" folder.