St. Macartin's Cathedral
Enniskillen
---


Last updated 25th September 2020
Search for any word
on this website:
Click here to view or download the current and old issues of "Cathedral News" - our monthly magazine
For people of faith in these difficult times, listening to Christian music, or better still, watching it being performed on line, is very uplifting - a real spiritual experience. During the Coronavirus crisis, we introduced a page carrying links to music videos which we hope will be a blessing to all. You can access the page by clicking HERE
Dear Parishioners and friends around the world,

these past six months have been an extraordinary time, and I believe the first period without public worship and the sacraments in about 800 years - even during two world wars the churches continued to function. It was a real joy and delight to reopen our doors and have a reopening service on the very day we were permitted to do so, Monday 29th June (The Feast Day of Saint Peter). During the first three weeks of lockdown I read Morning Prayer in a building empty of people, but with the presence of the Lord. Then on Easter Sunday after the installation of a webcam we went live to the world, and I am very grateful to Jane McKinley for joining with me every Sunday since then to enhance our worship with her most talented and beautiful voice. I know many of you also appreciated that and thank you for your kind comments to both Jane and myself as we carried on worship.

Even though the Cathedral doors were closed, a lot of work went on behind the scenes. Beth (Secretary) and Andy (Verger & Cathedral Hall Caretaker) continued to work through the crisis. Beth moved the Cathedral Office to Beth's spare bedroom and Andy completely cleaned the Cathedral Halls and the Cathedral- the floors are sparkling! Thank you to Ronnie Carson and Willie Holmes who were very supportive and towers of strength to me amidst all our technological difficulties in the early days of streaming our services (beyond our control) and for ensuring in latter weeks that all was running smoothly. We are grateful that while confined to their homes, both our Honorary Treasurer and Honorary Secretary carried on their duties, and Laura and Sophie for posting youth material on line. Thanks also to the Glebewardens and Churchwardens for preparations to reopen, adhering to all the regulations and guidelines. As parishioners begin to come together again, even at a physical distance, I know many will be understandably cautious for a period of time. We will not be returning to normality overnight, it will be a step by step process as there are still restrictions, and we must all still do everything we can to limit the spread of the virus. Having the webcam installed should greatly benefit those who have internet access and are shielding, or are more cautious about mixing with crowds at this stage. The online services will continue every Sunday.

This has been an incredibly difficult time for the whole country, especially for those who have been ill, who have suffered financial hardship or the loss of livelihoods and indeed, for many, the loss of those they love. We know that it is not over yet and the Church has a task ahead to bring consolation and hope. We in St Macartin's, as in many other churches, have risen to the recent challenges finding new ways of doing worship, of serving our neighbours, and of reaching new people with the love of God. The challenge before us now is to take the next steps carefully and safely, without forgetting all that we have discovered about God and ourselves on the way. We reopened on the Feast Day of St Peter's Day - the rock on which Christ was to build his church. So, it is important that as we reopen, we need to rededicate our lives in the service of the Lord, who has been the rock of stability to us during this crisis. We all need to come together in witness, in service and in worship.

For 400 years this Cathedral has been a spiritual beacon and home for many generations of Christians, and today it is still committed to providing a welcoming home to all who are seeking to deepen and develop their spiritual lives and their relationship with God no matter who they are - we make no difference in anyone! More now than ever we need your support to get this Cathedral fully functioning again with people, and with finance. Our income understandably has suffered a severe decrease and we hope that the generosity of our parishioners and others will help us to make up that shortfall. Let us show by our company as well as by our character that we are followers of God and that we, like Peter, are never ashamed to confess our faith that Jesus is the Christ, the Son of the Living God. Let us continue to pray that this defeat will be turned into victory and once more normality will be returned. Then it is even moreim-portant in the days ahead, that when we are delivered into the freedom we so long for, that we will not forget the deliverer!

Hallelujah, Praise the Lord!

Yours very sincerely

Kenneth RJ Hall
---
---
On-line Streaming of Services on YouTube
Welcome to our website! To be sure you are looking at the latest update, please reload/refresh the page NOW!
A refresh button is found close to the top of a webpage and looks something like one of these, but smaller. Just click on it to reload the page.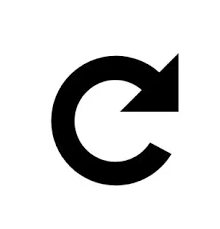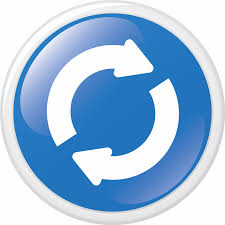 ---
Streaming starts at 10.55am on Sunday mornings - if you see no pictures after that time, refresh/reload the YouTube Page - look for a refresh button at the top looking something like one of these: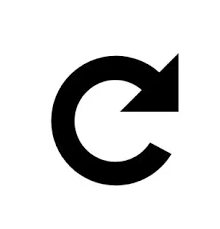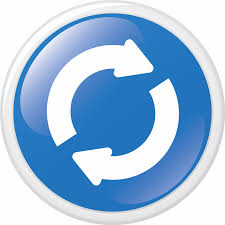 After midday on the day of each live webcast and for the next five days, clicking on the red button will open the recording, which will, after that, always be available to view in our archives by clicking on the green bordered button, along with nearly all our services since Easter Sunday 2020.
It is possible to download the text of the service (browser permitting) by clicking
HERE
---
We are surprised and delighted to see the interest in our services on-line, not only in our own country but also in foreign lands. There may be those who would like to make a donation towards the heavy costs entailed in maintaining the cathedral and to this end, we have set up an account with PayPal. Those who wish to contribute are invited to use the following button:
---