St. Macartin's Cathedral
Enniskillen
---


Last updated 21st January 2022
Search for any word
on this website:
Click here to view or download the current and old issues of "Cathedral News" - our monthly magazine
For people of faith in these difficult times, listening to Christian music, or better still, watching it being performed on line, is very uplifting - a real spiritual experience. During the Coronavirus crisis, we introduced a page carrying links to music videos which we hope will be a blessing to all. You can access the page by clicking HERE
The Dean writes:

Dear Parishioners and friends around the world,

Christmas past was a busier celebration than the previous year. The streets were crowded and fewer shops than predicted
struggled with supplies. Parties took place, but many people felt reluctant to join in - especially in the heart of government!.
Family gatherings were allowed again, but the vulnerable wisely hesitated. Christmas services were held held, but singers still had to wear face coverings. A Christmas without many carols!

Many struggled to have their 'usual' Christmas. Yet God does not neglect us. This was an opportunity to rekindle or deepen our faith in what really matters about Christmas. Away from the crowds, perhaps completely alone this Christmas, it was an ideal time to sit quietly and allow our heavenly Father to draw near to us. We might picture Mary inviting us to gaze with her at her Son, born to save us from our sins. In the silence of our imagination, we might have joined the chorus of angels announcing His birth to the shepherds:

"Glory to God in the highest heaven, and on earth peace to those on whom His favour rests."

It was that chorus which inspired an American Minister, Rev. Edmund Hamilton Sears, to write the Christmas Hymn, 'It Came Upon a Midnight Clear' (Hymn 164). The Rev Sears, troubled by the world's turbulent history and failure to hear the Christmas message, was himself recovering from a breakdown. Written in 1849, his words have a timeless ring about them:

Yet with the woes of sin and strife
The world has suffered long;
Beneath the angel-strain have rolled
Two thousand years of wrong;
and warring humankind hears not
the words of peace they bring;
Oh, hush the noise of human strife,
to hear the angels sing.

This year many may have felt anything but peace amid the anxiety over our current circumstances. However, trusting in the Prince of Peace for our lives, brings God's peace amid the huge uncertainties we face.

At Saint Macartin's we had beautiful Christmas services and you can still watch the recordings online - the links are above. May you draw closer to God in this new year and may you experience that true heavenly joy! Let His grace and forgiveness give you hope. Let His mercy bring you joy.

Wishing you every blessing.

Yours very sincerely

Kenneth RJ Hall
---
---
On-line Streaming of Services on YouTube
Welcome to our website! To be sure you are looking at the latest update, please reload/refresh the page NOW!
A refresh button is found close to the top of a webpage and looks something like one of these, but smaller. Just click on it to reload the page.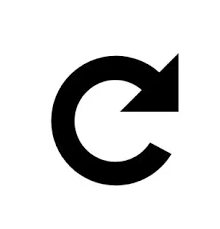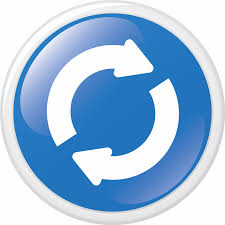 ---
Streaming of each Sunday morning service starts at 10.55am on Sunday mornings - if you see no pictures after that time, refresh/reload the YouTube Page - look for a refresh button at the top looking something like one of these: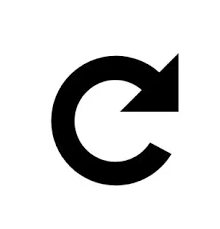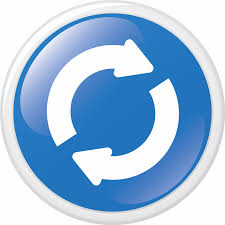 It is possible to download the text of the morning service (browser permitting) by clicking
HERE
---
We are surprised and delighted to see the interest in our services on-line, not only in our own country but also in foreign lands. There may be those who would like to make a donation towards the heavy costs entailed in maintaining the cathedral and to this end, we have set up an account with PayPal. Those who wish to contribute are normally invited to use the following button, but currently it is out of service as we try to prove to PayPal that we are legitimate - one thinks of Fort Knox!
---
If you are looking for information about our non-uniform children's organisations, please note there is a new tab above.


Please note that our archive links (services, weddings,
funerals etc are now hosted on a separate page. Click on the picture to the left to access.
And view recordings of three Christmas services by clicking on the buttons on the right.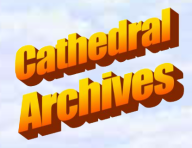 ---
The Church of Ireland's Daily Worship app brings content from the Book of Common Prayer and the Bible to your computer, smartphone or tablet, displaying readings and liturgies for each day of the year. Using it, you can grow in relationship with God through daily prayer and also by reading and meditating on Scripture. Click on the icon above to view on PC, or the app can be downloaded from Google Play or the Apple Store.

---
During 2021, the Church of Ireland Bishops' Appeal released funds to support Covid relief efforts in India and also in Haiti following a devastating earthquake. Individuals and parishes are invited to contribute to support these and other efforts. Taxpayers in the U.K. can give more help by "Gift Aiding" donations. For full details go to:

http://www.bishopsappeal.ireland.anglican.org/give/
---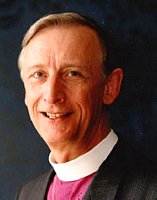 It is with sadness that we announce the death, on 10th January, of the former Bishop of our Diocese of Clogher, the Right Rev. Brian Hannon. He performed that important role from 1986 to 2001.

The funeral service and thanksgiving for his life on Thursday 13th January was streamed live on-line and the recording is now available on this page and will be preserved in our archives indefinitely. Just click on Bishop Brian's photograph to view the proceedings.

Our present Bishop, Dr. Ian Ellis has commented:

"Parishioners and clergy of Clogher Diocese and the wider community will be greatly saddened by the news of the death of the Rt. Rev. Brian Hannon. Bishop Brian was much loved and admired for his spiritual and pastoral support for his people, especially in providing leadership through days of disruption and violence in Northern Ireland. His patient, prayerful approach and commitment to enhancing education and community life is fondly remembered by all within this diocese, the Church of Ireland and the wider Anglican Communion. He and his wife Maeve devoted themselves to all aspects of diocesan life where their gifts of ministry were offered so generously.

We thank God for everything Bishop Brian shared with the clergy and people of this diocese: for his kind and gracious manner, his caring and compassionate ministry, his musical talents, and wise and gentle leadership.

As a diocese we hold in our prayers his dear wife Maeve, and sons, Desmond, Brendan and Neil, in their time of grief and loss. 'The eternal God is your refuge, and underneath are the everlasting arms.'"

IMPORTANT NOTICE
The cathedral building is now closed for redecoration - a process that could take up to eight weeks to complete. In the meantime, our services, comprising the ones at 9am and 11am on Sundays and the 11am one on Thursdays will continue as normal, but in the Cathedral Hall. We plan to stream the main 11am service as before, the link is under the usual button further down this page.
---
---