St. Macartin's Cathedral
Enniskillen
---


Last updated 23rd October 2020
Search for any word
on this website:
Click here to view or download the current and old issues of "Cathedral News" - our monthly magazine
For people of faith in these difficult times, listening to Christian music, or better still, watching it being performed on line, is very uplifting - a real spiritual experience. During the Coronavirus crisis, we introduced a page carrying links to music videos which we hope will be a blessing to all. You can access the page by clicking HERE
Dear Parishioners and friends around the world,

During this past six months we have probably faced the most difficult circumstances that we have ever faced in our entire
lives and now we arrive at a period of thanksgiving! However, no matter what we have been through, it should not prevent
us from giving thanks to Almighty God.

The lovely words of praise and faith found in the hymn 'Now Thank We All Our God' might lead us to believe that this hymn was written during a time of victory. Quite the opposite was the case. The Rev Martin Rinkart, a Lutheran priest in Eilenburg, Germany, wrote the hymn during the Thirty Year War which raged in Germany during the 1600s. Plagues raged through the city claiming hundreds of victims. In the midst of misery and pain, the Rev Rinkart wrote sixty hymns of faith and hope. His hymns helped turn the people's eyes from their despair to the power and love of God. The Rev Rinkart encouraged them to look beyond their circumstances to the eternal blessings of God. With this confidence, the Rev Rinkart was able to minister to thousands. In the terrible plague of 1637, other pastors fled or died, and the Rev Rinkart was left alone to bury close to 4500 men, women, and children. Some days he would conduct 45 funerals. As the war drew to a close, Eilenburg was overrun by several armies. At one point, the Swedish army occupied the city, and the general in charge demanded that the people pay a large tribute. On behalf of the people, Rev. Rinkart spoke to the general and begged for mercy. The general was unyielding. Facing possible death, the Rev Rinkart called his companions to kneel and pray. 'Come my children, we can find no mercy with humans; let us take refuge with God.' He led the prayer and the singing of a hymn. Stunned, the general watched. When the Rev Rinkart rose, the general ordered the levy to be reduced, and he spared the city. It was with this faith that he wrote, 'Now Thank We All Our God.'

This story shows us that even in times of hardship and suffering we can give God thanks, like the Rev Rinkart. No matter what we have been through this past six months or no matter what we will face in the next six months we need to give thanks to God for everything and everyone. The Christian faith affirms that in the midst of everything – in times of high anxiety, in trouble, in loss, in hardship – we are to be thankful to the Lord. Of all we have or receive the most precious thing is that God blesses us with an abundance of love. At this time of the year our Harvest Services present us with a wonderful opportunity to return thanks to Almighty God in a special way. The Harvest Services this year will be very different to previous years, but please make every effort to attend, or join our services on line, and show your appreciation to Almighty God with a donation towards the Cathedral Roof Repair Fund in the Harvest Envelope enclosed with this magazine. If possible please also bring or send donations for Enniskillen Food Bank – see pages 6 and 7).

'Now thank we all our God
with heart and hands and voices,
who wondrous things has done,
in whom his world rejoices;'

Wishing you every blessing.

Yours very sincerely

Kenneth RJ Hall
---
---
On-line Streaming of Services on YouTube
Welcome to our website! To be sure you are looking at the latest update, please reload/refresh the page NOW!
A refresh button is found close to the top of a webpage and looks something like one of these, but smaller. Just click on it to reload the page.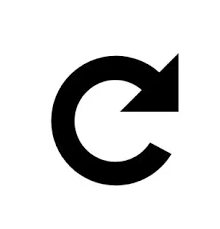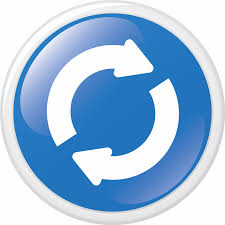 ---
Streaming starts at 10.55am on Sunday mornings - if you see no pictures after that time, refresh/reload the YouTube Page - look for a refresh button at the top looking something like one of these: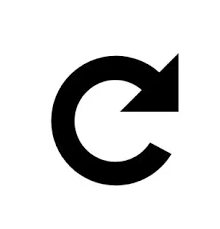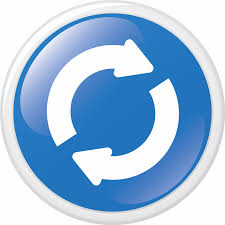 After midday on the day of each live webcast and for the next five days, clicking on the red bordered button will open the recording, which will, after that, always be available to view in our archives by clicking on the green bordered button, along with nearly all our normal services since Easter Sunday 2020.
It is possible to download the text of the service (browser permitting) by clicking
HERE
---
We are surprised and delighted to see the interest in our services on-line, not only in our own country but also in foreign lands. There may be those who would like to make a donation towards the heavy costs entailed in maintaining the cathedral and to this end, we have set up an account with PayPal. Those who wish to contribute are invited to use the following button:
---




If you are looking for information about our non-uniform children's organisations, please note there is a new tab above.
The funeral service of William James Gault - beloved husband of the late Ann, dearly loved father of Alan, Raymond (Rosalind), Caroline, Brian and Helen (Brian) and a much loved grandfather and dear brother to Peggy and the late Robin and Richie, took place on Friday 16th October. In accordance with Government guidelines during the pandemic, we requested that attendance in person be limited to close relatives and friends, but the service was streamed live and the recording can be viewed by anyone by clicking on the black button.

Every so often we have special services (such as ordinations, Christmas Day, etc) that will be streamed live and can be viewed after the event by clicking on the blue bordered button