St. Macartin's Cathedral
Enniskillen
---
---


Welcome to our website! Whether you are a regular member, occasional visitor or just simply curious, we hope you will find information here that will be interesting and relevant. Perhaps you are planning a trip to Northern Ireland. We would strongly advise making beautiful County Fermanagh part of your itinerary. During the summer our four-century-old church is open to visitors every day and it would be even nicer if you could attend one of our services. We'd love to meet you!
The Dean Writes:

Dear Parishioners and Friends around the world,

November is the month when we think about those who have given their lives in war. The two minutes' silence is a familiar
act of remembrance. We can use the silence to reflect on those who have suffered in war or on what it means to work for a
peaceful world. Or do we end up thinking about lunch or panic that we haven't switched our mobile phones off?

Victor Frankl, a victim of Auschwitz, suggested that the most intolerable of all human conditions is not imprisonment or hunger, but lack of meaning. The two minutes' silence enables us to connect with Jesus' message, which offers true meaning to our lives and world. He spoke of giving ourselves in love for each other and the world, 'Love your enemies and pray for those that persecute you' (Matthew 5:44). He also demonstrated such love in sacrificing His own life, 'Greater love has no-one than this, that he lay down his life for his friends' (John 15:13). In observing the silence, let's use it to reflect on this sacrificial love, as we remember all those who have experienced pain and conflict.

Of course, we should be serious about silence and stillness throughout our lives, not just for two minutes at an Act of Remembrance. In busy lives where so much is clamouring for our attention, silence enables us to reassess our priorities and rediscover true meaning in our lives. Jesus made a habit of withdrawing to experience silence. He did this before choosing his disciples, after He heard of John's beheading, after feeding the 5000, after healing a leper, at the Transfiguration and to prepare for His death. The seeking out of solitary places was a regular practice for Jesus. So it should be for us. It would be great it all Christians throughout the world could withdraw from a busy world for one hour each week and seek the peace and presence of Almighty God in His house on a Sunday!

Looking forward to seeing our own people in the pew!

Yours very sincerely,

Kenneth R J Hall
Last updated 22nd November 2017
Search for any word
on this website:
---

---
---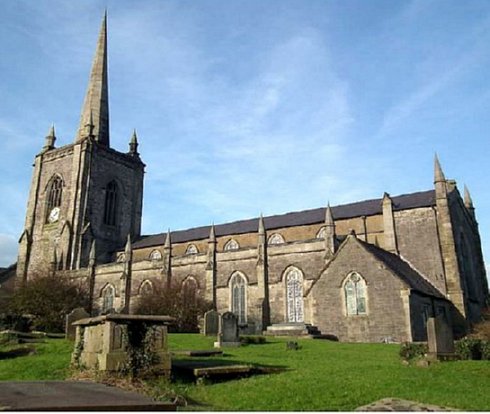 ---


Plaque dedicated in memory of Captain Oates in St. Macartin's Cathedral


A plaque has been dedicated in St Macartin's Cathedral, Enniskillen in memory of Captain Laurence Edward Grace Oates, of The 6th Royal Inniskilling Dragoon Guards and a member of Captain Scott's expedition to the South Pole.

The plaque was dedicated at morning service on Sunday, 29th October attended by Viscount Brookeborough, Representative of Her Majesty the Queen for Fermanagh as well as Officers of the Inniskilling Dragoon Guards and their wives.

The service was conducted by the Dean of Clogher, the Very Rev. Kenneth Hall and the sermon was preached by the Rev. Fr. A.E. Strachan CF(RC), Chaplain to The Royal Dragoon Guards.

The hymns were; "Praise, my Soul, the King of Heaven;" "O Valiant Hearts," "I Vow to Thee, My Country, "Be Thou my Vision," "Thine be the glory, Risen, Conquering Son," and "Nearer my God to Thee." The organist was Mr. Glenn Moore.

Prayers were led by the Curate, Rev. Chris McBruithin.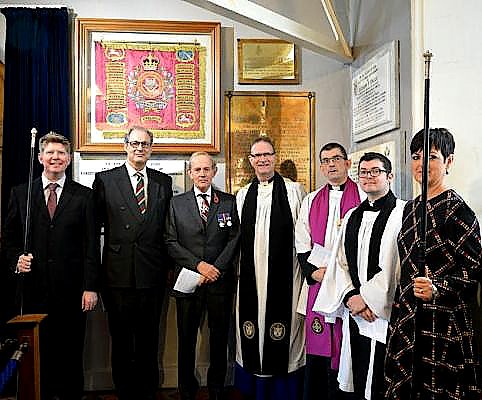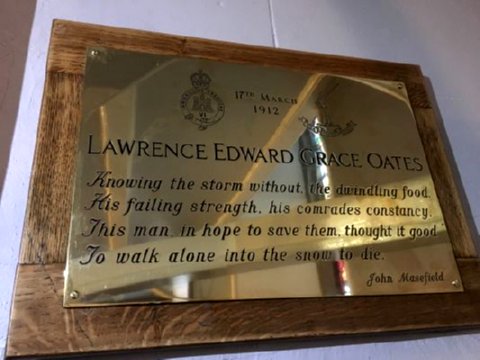 During the act of dedication, The Colonel of the Regiment, Colonel N.C.T.Millen OBE, LM said: "This Cathedral Church is home of our historic regiment, and from this place men of many generations have gone forth to do their duty and serve their country. It is our desire that this Memorial Plaque in memory of Captain Laurence Edward Grace Oates, is relocated to this Regimental Chapel."

The Dean, dedicating the plaque stated: "I receive this Plaque for safe keeping within this Cathedral Church. May all who look upon it be reminded of his duty to God, his Sovereign and his country, in the name of Jesus Christ our Lord. Amen."

Captain Oates was born on St. Patrick's Day, 17th March 1880 and died on St Patrick's Day, 17th March 1912.

As part of the Antarctic Expedition led by Captain Scott, Captain Oates became part of history and an inspiration to all when he died in the Antarctic blizzard on 17th March 1912. Knowing he was about to walk to his death his reported last words were: "I am just going outside and I may be some time."

He had been a soldier since leaving Eton, seeing active service in the South African War.

However it is for his role in the Antarctic Expedition that he was to become best known. Although Captain Scott's party reached the South Pole on 18th January 1912, it was 34 days after Roald Amundsen from Norway. It was on the return journey that Captain Oates realised he could go no further and walked into a blizzard to his death. His body was never recovered.
Click HERE to view our photographs from Remembrance Sunday 12th November. (Scroll down to the bottom of the album page that opens.)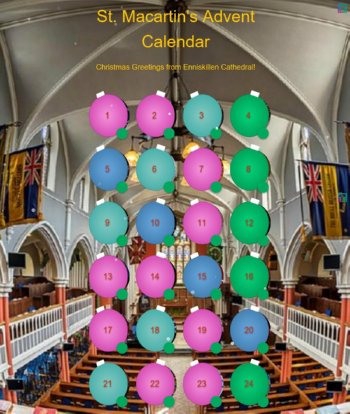 Coming soon: With Christmas just around the corner, from 1st December this page will feature a chocolateless advent calendar. As each day passes, the Christmas story will unfold using verses from the Bible along with videos of well known Christmas carols. For lovers of Handel's Messiah, the Christmas Day video is a real treat. Don't miss it!