St. Macartin's Cathedral
Enniskillen
---


Last updated 21st November 2020
Search for any word
on this website:
Click here to view or download the current and old issues of "Cathedral News" - our monthly magazine
For people of faith in these difficult times, listening to Christian music, or better still, watching it being performed on line, is very uplifting - a real spiritual experience. During the Coronavirus crisis, we introduced a page carrying links to music videos which we hope will be a blessing to all. You can access the page by clicking HERE
The Dean writes:

Dear Parishioners and friends around the world,

This year is the 80th anniversary of the Battle of Britain – when the horrors of the Luftwaffe bombs were heavy over British
skies. We can only imagine the terror of living in Coventry, in Liverpool, in London during those months, 80 years ago. It
must have seemed like the beginning of the end of the world. We thank God that in the end, evil did not prevail. Hitler did not
win the battle to dominate Europe. His expected 'rule of a 1000 years' lasted a mere 12 years (1933-1945). We can thank God for the courage and endurance of our fathers and grandfathers, our mothers and grandmothers, in the midst of such towering darkness and destruction. Similarly, in Northern Ireland we had to live through those dark days of war, and indeed many dark and terrifying days after that, of the Troubles, and more especially in this town and community on Remembrance Day 1987. We thank God for the courage and endurance of those most closely affected and for the rebuilding of community life.

Sadly, many years on, the world is still at war, and the threat of violence is not far away. Human greed, arrogance and desire for domination have not gone away. There are still battles to be fought for our land, major problems to be solved. Coronavirus, economic uncertainty, terrorism, climate warming - the threats are different from Hitler or the terrorist, but our need for courage, endurance and perseverance is the same.

It is a good time to pray for our country and ourselves, to turn to God in repentance and in faith, to 'walk more nearly' and 'follow Him more clearly'. It is a good time to be ready to serve our God and serve our neighbour in whatever ways lie open before us. The occasions for Remembrance this month will provide times of gratitude for what was achieved in the darkest moments of war and the troubles. However, this year we are very aware of our own struggles with the worldwide Covid-19 pandemic.We face an unseen enemy, but the effects on our lives and society are almost as devastating as world war and violence. In our battle with this virus, we can call to mind the victory of Jesus Christ. In the words found in the Epistle of Second Timothy:

8 Remember Jesus Christ, raised from the dead, a descendant of David that is my gospel, 9 for which I suffer hardship, even to the point of being chained like a criminal. But the word of God is not chained. 10 Therefore I endure everything for the sake of the elect, so that they may also obtain the salvation that is in Christ Jesus, with eternal glory. 11 The saying is sure: If we have died with him, we will also live with him; 12 if we endure, we will also reign with him;' (2 Timothy 2: 8-12).

Jesus secured the victory of death by His cross and resurrection, so that we do not need to fear death, but trust in His loving purposes for our lives. Currently we cannot see clearly what the future holds for us; it may be very different from what we might expect. However, we can pray for God's will to be done and that we will play our part, just as each of those airmen did so many years ago, when their lives were under threat.

Yours very sincerely

Kenneth RJ Hall
---
---
On-line Streaming of Services on YouTube
Welcome to our website! To be sure you are looking at the latest update, please reload/refresh the page NOW!
A refresh button is found close to the top of a webpage and looks something like one of these, but smaller. Just click on it to reload the page.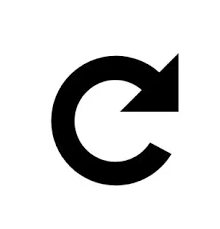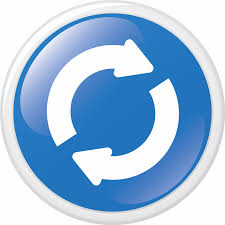 ---
Streaming of each Sunday morning service starts at 10.55am on Sunday mornings - if you see no pictures after that time, refresh/reload the YouTube Page - look for a refresh button at the top looking something like one of these: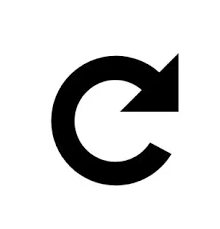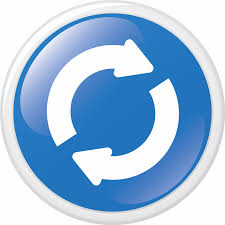 It is possible to download the text of the morning service (browser permitting) by clicking
HERE
---
We are surprised and delighted to see the interest in our services on-line, not only in our own country but also in foreign lands. There may be those who would like to make a donation towards the heavy costs entailed in maintaining the cathedral and to this end, we have set up an account with PayPal. Those who wish to contribute are invited to use the following button:
---



If you are looking for information about our non-uniform children's organisations, please note there is a new tab above.

Every so often we have special services (such as ordinations, Christmas Day, etc) that will be streamed live and can be viewed after the event by clicking on the blue bordered button


PLEASE NOTE: Covid Restrictions

Owing to the NI Covid 19 Restrictions announced on 19th November 2020, the church must close for 2 weeks from Friday 27th November (inclusive) with the exception of weddings and funerals where a maximum of 25 people can attend. Services will continue to be streamed on the internet. Please follow the link on this website - www.enniskillencathedral.com.

---