St. Macartin's Cathedral
Enniskillen
---


Last updated 5th June 2021
Search for any word
on this website:
Click HERE to view or download the current and old issues of "Cathedral News" - our monthly magazine
For people of faith in these difficult times, listening to Christian music, or better still, watching it being performed on line, is very uplifting - a real spiritual experience. During the Coronavirus crisis, we introduced a page carrying links to music videos which we hope will be a blessing to all. You can access the page by clicking HERE
The Dean writes:

Dear Parishioners and friends around the world,

After many long months during the Covid pandemic, we are at last beginning to be able to come together again.
Various coun-tries and areas of some countries will be more open than others and we can only hope, pray and
wait for all of us to be able to be 'free' again, and for our travel corridors to open up.

The Easter Season and the time thereafter, in the Church's calendar, is supremely the time of 'freedom'. During the first few weeks after Easter, we continue to celebrate the Resurrection of Jesus and reflect on the scripture stories of those who met Him after His crucifixion and resurrection. Then we celebrate His Ascension – Jesus' return to His Father, and finally, we celebrate Pentecost – the coming of the Holy Spirit on the apostles and all those locked in that Upper Room with the subsequent birth of His Church. Freedom indeed!

In many ways this last year, we lost our freedom. The things we have taken for granted – the freedom to shop, to socialise, to go to the hairdressers, go on holiday, to attend church, and many more things all came to a sudden end. For most of us it has been a long waiting time to see family and friends again. All our lives we have underestimated the warmth of a hug and the welcome of a handshake – the simple power of touch especially in difficult days. The horrible necessity of avoiding people, of keeping distance and not seeing a smile under face coverings! We have some understanding of fear and the hope within us, a longing to return to what we would call 'normality', or how things used to be. I am sure many celebrations will lie ahead as we begin to reunite, and what a joy that will be.

What a celebration there must have been when Jesus returned to His Father – and what a celebration also when the Holy Spirit so powerfully descended to us! In the scheme of things, the disciples were in fear and hiding one day and the next day bold and outspoken. It must have been a joyous time for them to be freed from fear! Is a similar thing happening to us, and especially to those who were shielding, but in a very different way? After a long period of isolation, fear, anxiety and keeping ourselves to ourselves, we are now able to slowly emerge back into the world around us. I suppose for those who have received the anti-Covid vaccinations they are now beginning to feel that same freedom from fear. Not that those vaccinated are 100% safe and will never be ill again, but rather that whatever happens now should be manageable, and that is a great consolation.

Have a think about fears that you may have held inside you in this past year and how you have been able to manage them. Have you known the Spirit of Our Lord by your side in all your ways? Before Jesus ascended in Heaven, He promised He would never leave us and that He would always be with us.

'And remember, I am with you always, to the end of the age.' (Matthew 28:20)

This is very comforting to know and to experience, and I hope that together we know and can help others to know His reassurance from fear. Freedom indeed!

Lead us, heavenly Father, lead us O'er the world's tempestuous sea;
Guard us, guide us, keep us, feed us, For we have no help but Thee;
Yet possessing every blessing If our God our Father be. (Hymn 651)

Yours very sincerely

Kenneth RJ Hall
---
On-line Streaming of Services on YouTube
Welcome to our website! To be sure you are looking at the latest update, please reload/refresh the page NOW!
A refresh button is found close to the top of a webpage and looks something like one of these, but smaller. Just click on it to reload the page.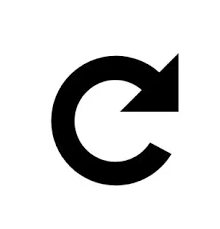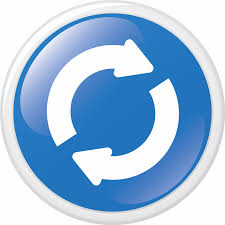 Streaming of each Sunday morning service starts at 10.55am - if you see no pictures after that time, refresh/reload the YouTube Page - look for a refresh button at the top looking something like one of these: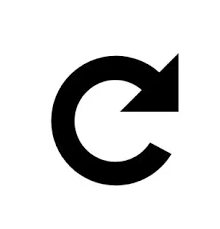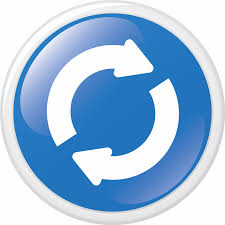 The Sunday service "Live" button will also open the recording for several days after the event, following which it will go into the archives.

It is possible to download the text of the morning service (browser permitting) by Saturday evening by clicking HERE
We are surprised and delighted to see the interest in our services on-line, not only in our own country but also in foreign lands. There may be those who would like to make a donation towards the heavy costs entailed in maintaining the cathedral and to this end, we have set up an account with PayPal. Those who wish to contribute are invited to use the following button:
---
---





---


The Church of Ireland's Daily Worship app brings content from the Book of Common Prayer and the Bible to your computer, smartphone or tablet, displaying readings and liturgies for each day of the year. Using it, you can grow in relationship with God through daily prayer and also by reading and meditating on Scripture. Click on the icon above to view on PC, or the app can be downloaded from Google Play or the Apple Store.

---
---
The Church of Ireland Bishops' Appeal has released €10,000 in emergency funding to support Covid relief efforts in India. Individuals and parishes are invited to contribute to support these efforts. Taxpayers in the U.K. can give more help by "Gift Aiding" donations. For full details go to:

https://www.ireland.anglican.org/news/10610/bishops-appeal-releases-emergency-funds

Donations can be made online or by post using the reference 'CIBA India Covid Relief' and all details about how to contribute can be found at:

http://www.bishopsappeal.ireland.anglican.org/give/