The Dean Writes:

Dear Parishioners and friends around the world,
The word that best describes Advent and the approach of Christmas is 'expectation'. I suspect, however, that for many
people the feeling that this season causes is anxiety. Life never seems to get simpler. As the festive season comes
into focus, the temptation is for some people to sense a new anxiety, which we may describe as the fear of having so much
to do and so little time in which to do it. Our society is riddled with anxiety. From the young child at school made anxious
by social media-fuelled expectations, to parents anxious not to let down their children as the list of Christmas gifts grows and affordability is out of range. For many people with the rising costs of food, heat and light, luxuries seem a thing of the past. On top of that many senior citizens can feel the anxiety of loneliness.

The above does not create a great atmosphere to wish someone 'A Happy Christmas'. However, Mary and Joseph must have been anxious about how to explain to family, friends and neighbours the mystery of the coming birth of their child, who was the incarnate Son of God. Their anxieties must have intensified when they realised that they would need to be away from home at the time of the birth of their baby. Going through the birth in a stable, away from family and friends must have been worrying, frightening even, for an incredibly young mother and her husband (who was not the child's father). The anxiety of Mary and Joseph was dispelled wonderfully by the birth of Jesus. They witnessed the heavens rejoice. They saw their child worshipped by people of high and low rank. They remembered what the angel had told them, and they realised with joy and wonder that the arrival of their most holy child changed everything for them and for the entire world. As we approach Christmas, that same child now the Risen, Ascended Jesus can change our world too. His presence and His peace are the best cure to anxiety. Jesus said, "Come to me, all you who are weary and burdened, and I will give you rest" (Matthew 11:28)

As we enter the year 2023, I pray that the spirit of Christmas continues to linger in our hearts. The reminder of Christ's coming, His abiding presence with us and the love, joy and hope our Saviour brings are tremendous gifts for our troubled world. The new year provides the opportunities for us to turn a new page in our lives. We remember and give thanks for the blessings of the past year, despite the challenges, adversities and uncertainties that we continue to endure.

Thank God for Christmas, renewing our confidence that God sent his Son, our Saviour to bring new light and life to our world. The new year gives us the chance to look forward in hope. It also presents us with a fresh start, new perspectives and new opportunities as well. As a Cathedral Parish we look forward to the coming months when we complete our Quadricentennial Celebrations (see page 16 in our magazine - available to read on-line). Plans are underway for us all to journey together to worship, pray, listen, celebrate, enjoy, live out our Christian lives. Let us be bearers of joy and hope during these challenging times and to generously share that joy and hope with others.

There will also be an opportunity to share love, joy and hope with those in need on 22nd December. On that day I will take part in a 'Sit Out' at the front of the Cathedral to raise money (see page 24.) Over these past few years we have been 'building focused' - now let us be 'people focused.

Joy to the world, the Lord is come
Let Earth receive her King
Let every heart prepare Him room
And Heaven and nature sing.

Wishing you every blessing this Christmas and in 2023.



Yours very sincerely,
St. Macartin's Cathedral
Enniskillen
---


Last updated 29th January 2023
Search for any word
on this website:
On-line Streaming of Services on YouTube
Welcome to our website! To be sure you are looking at the latest update, please reload/refresh the page NOW!
A refresh button is found close to the top of a webpage and looks something like one of these, but smaller. Just click on it to reload the page.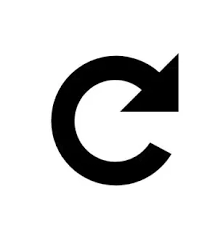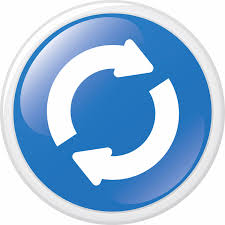 ---
Streaming of each Sunday morning service normally starts at 10.55am on Sunday mornings - if you see no pictures after that time, refresh/reload the YouTube Page - look for a refresh button at the top looking something like one of these: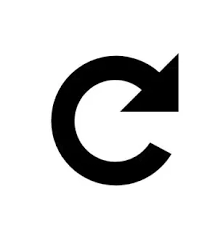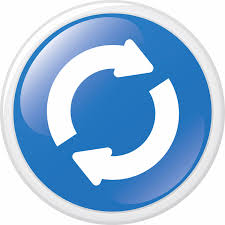 ---
---

---
---
---
---

---
Dr. Rhind
A poet by the name of Dr Neil Rhind is currently part-way through writing, for reasons of personal devotion, a 365 poem sequence celebrating various saints on their appropriate feast days. As part of this project, he has composed a poem about the saint after whom our two Anglican diocesan cathedrals and the Roman Catholic one in Monaghan are named. (even if we don't agree about the spelling!) He has kindly given permission for us to do with it as we will - so here it is!
A poem about Saint Macartin (St. MacCairthinn of Clogher)
St. Mac Cairthinn of Clogher

Saint Patrick's staff, son of the Rowan tree,
Would be built from no bough
But from a Munster man whose brawn
Made him Saint Patrick's champion.

Found faithfully at his right hand
The length and breadth of Ireland
Supporting him at streams and on rough ground,
As bound as an ox team.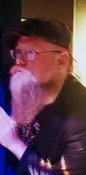 During 2021, the Church of Ireland Bishops' Appeal released funds to support Covid relief efforts in India and also in Haiti following a devastating earthquake. And now the crisis in Ukraine has displaced numerous refugees in need of support by relief agencies and the Bishops' Appeal seeks urgent donations to go towards such humanitarian work. Individuals and parishes are invited to contribute to support these and other efforts. Taxpayers in the U.K. can give more help by "Gift Aiding" donations. For more details and to read a special press release, click on the Ukrainian flag here.
Please note that our archive links (services, weddings,
funerals etc are now hosted on a separate page. Click on the picture to the left to access.
And view recordings of three Christmas services by clicking on the buttons on the right.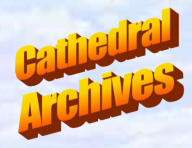 We are surprised and delighted to see the interest in our services on-line, not only in our own country but also in foreign lands. There may be those who would like to make a donation towards the heavy costs entailed in maintaining the cathedral and to this end, we have set up an account with PayPal. Those who wish to contribute are invited to use the following button.

Please note that this PayPal link should only be used by visitors to this website who are NOT registered members of our cathedral community, but wish to so kindly make a donation. If you are a church member, we would respectfully ask that you donate directly by other means.
We now have a new facility in the entrance hall of the cathedral allowing us to accept donations by credit/debit card. Should you wish to use this, our church wardens will be pleased to assist you. This must NOT be used for the regular Freewill Offering.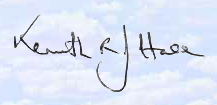 The Church of Ireland's Daily Worship app brings content from the Book of Common Prayer and the Bible to your computer, smartphone or tablet, displaying readings and liturgies for each day of the year. Using it, you can grow in relationship with God through daily prayer and also by reading and meditating on Scripture. Click on the icon above to view on PC, or the app can be downloaded from Google Play or the Apple Store.

Click here to view or download the current and old issues of "Cathedral News" - our monthly magazine
For people of faith in these difficult times, listening to Christian music, or better still, watching it being performed on line, is very uplifting - a real spiritual experience. During the Coronavirus crisis, we introduced a page carrying links to music videos which we hope will be a blessing to all. You can access the page by clicking HERE
This button will open the recording during the six days following the service.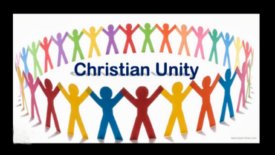 Week of Prayer for Christian Unity Service on 18th January at 7.30pm with special guest preacher, the Rt Rev Trevor Williams (former Bishop of Limerick & Killaloe). Click on the picture to view the recording.
---
With great sadness we report the untimely death of Florence Charlotte Edwards (née Lucy) on 27th January 2023 (peacefully) at South West Acute Hospital Enniskillen. Late of Tullyavey Road Laragh Enniskillen, she was the dearly loved wife of David, devoted mother of Jake, Luke and Adam, beloved daughter of the late Charlotte and Teddy and sister of Daphne, Linda, Joanne, and the late Patricia and Kenneth. The funeral service will be in our cathedral in Enniskillen on Monday at 11.00am followed by burial in Cross Cemetery. To view the live stream, click on Florence's photograph.

It has been requested that there be family flowers only. Donations in lieu if desired to St Macartin's Cathedral Enniskillen. Cheques should be made payable to W T Morrison, Funeral Directors and sent to Ballycassidy House, Funeral Home, 101 Killadeas Road, Enniskillen, BT94 2ES.
Further details are on the Funeral Times website (click on the link below):

https://www.funeraltimes.com/florence-charlotteedwards783901963