St. Macartin's Cathedral
Enniskillen
---
---


Last updated 25th March 2023
Search for any word
on this website:
Welcome to our website! To be sure you are looking at the latest update, please reload/refresh the page NOW!
A refresh button is found close to the top of a webpage and looks something like one of these, but smaller. Just click on it to reload the page.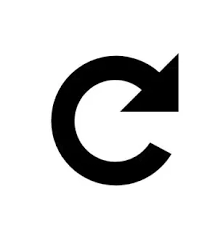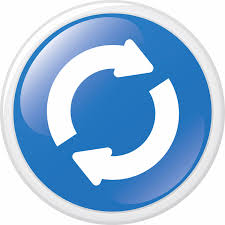 On-line streaming of services on YouTube
Streaming of each Sunday morning service normally starts at 10.55am on Sunday mornings - if you see no pictures after that time, refresh/reload the YouTube Page - look for a refresh button at the top looking something like one of these:

This button will open the recording during the six days following the service.
---
Click here to view or download the current and old issues of "Cathedral News" - our monthly magazine
For people of faith in these difficult times, listening to Christian music, or better still, watching it being performed on line, is very uplifting - a real spiritual experience. During the Coronavirus crisis, we introduced a page carrying links to music videos which we hope will be a blessing to all. You can access the page by clicking HERE
The Church of Ireland's Daily Worship app brings content from the Book of Common Prayer and the Bible to your computer, smartphone or tablet, displaying readings and liturgies for each day of the year. Using it, you can grow in relationship with God through daily prayer and also by reading and meditating on Scripture. Click on the icon above to view on PC, or the app can be downloaded from Google Play or the Apple Store.

---
During 2021, the Church of Ireland Bishops' Appeal released funds to support Covid relief efforts in India and also in Haiti following a devastating earthquake. And now the crisis in Ukraine has displaced numerous refugees in need of support by relief agencies and the Bishops' Appeal seeks urgent donations to go towards such humanitarian work. Individuals and parishes are invited to contribute to support these and other efforts. Taxpayers in the U.K. can give more help by "Gift Aiding" donations. For more details and to read a special press release, click on the Ukrainian flag here.

---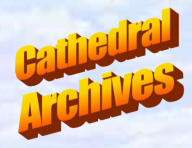 Please note that our archive links (services, weddings,
funerals etc are now hosted on a separate page. Click on the picture to the left to access.
And view recordings of three Christmas services by clicking on the buttons on the right.
We are surprised and delighted to see the interest in our services on-line, not only in our own country but also in foreign lands. There may be those who would like to make a donation towards the heavy costs entailed in maintaining the cathedral and to this end, we have set up an account with PayPal. Those who wish to contribute are invited to use the following button.

Please note that this PayPal link should only be used by visitors to this website who are NOT registered members of our cathedral community, but wish to so kindly make a donation. If you are a church member, we would respectfully ask that you donate directly by other means.
---
We now have a new facility in the entrance hall of the cathedral allowing us to accept donations by credit/debit card. Should you wish to use this, our church wardens will be pleased to assist you. This must NOT be used for the regular Freewill Offering.
---
The Dean Writes:

Dear Parishioners and friends around the world,

As I write this letter the snowdrops in my garden are in bloom and the green shoots of daffodils, tulips and crocuses are
bursting through the ground. A sure sign that spring is not far away. Signs of new life are all around us. Also, the season
of Lent has just begun. The modern word "Lent" comes from the Old English word "lencten" meaning – springtime. It is right
that Lent comes with the start of spring because Lent culminates with Easter when we celebrate the ultimate example of
new life - the resurrection of Jesus.

Lent is a time of preparation as we look forward to Easter and is often a time when people 'give things up', often drink, chocolate or cakes. The idea of giving something up for Lent comes from the Christian tradition of Lent being a time of fasting as we remember Jesus fasting in the wilderness for forty days, as well as part of our preparation for Easter. We generally think of Lent as forty days, but the period from Ash Wednesday to Holy Saturday is actually forty-six days. This is because there are six Sundays during that period and in the early Church it was felt to be completely inappropriate to fast on a Sunday, as Sunday is the day when we celebrate Jesus' resurrection. This means that if you are giving up something for Lent, you get a break each Sunday as the Sundays between Ash Wednesday and Easter Sunday are not really part of Lent! Enjoy!

However, I do not really want to think about giving things up for Lent, personally I do not. Although if you decide to do this you have my admiration and best wishes. This year I wanted to encourage you to think about doing something positive in Lent. How about taking a copy of our Lenten booklet on the Beatitudes and follow the daily readings, trying to attend the mid-week services on a Wednesday night at 7.30pm or the Thursday Holy Communion at 11.00am, and then make every effort to be regular every Sunday? As well as that you might decide to make a point of visiting or ringing someone whom you would not normally see, or to whom you have not spoken for a while. Taking this on in a thoughtful way could make a huge difference to folks who are lonely. Let us not grow tired of doing good in active charity towards others, giving joyfully and generously, especially to those in most need.

During this Lent, may we practise charity by giving joyfully (2 Cor 9:7). God who "supplies seed to the sower and bread for food" (2 Cor 9:10) enables each of us not only to have food to eat, but also to be generous in doing good to others. Lent is a favourable time to seek out – and not to avoid – those in need; to reach out – and not to ignore – those who need a sympathetic ear and a good word; to visit – and not to abandon – those who are lonely. Let us put into practice our call to do good to all, and take time to love the poor and needy, those abandoned and rejected, those discriminated against and marginalised!

Whatever you decide to do or not do during Lent, I hope it is a useful time for you as you think about your relationship with God and prepare for Easter.

Yours very sincerely,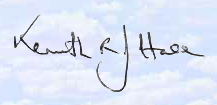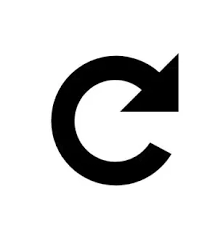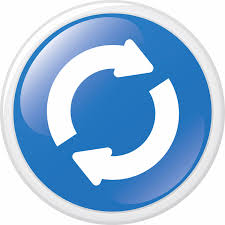 The season of Lent began on 22nd February. During the six weeks there will be a special service every Wednesday at 7.30pm. To view the recording of the Compline service on 22nd March, press the button to the left. It will be available indefinitely in our Special Services archive.
---
During Lent there will be a short service (usually of Compline) each Wednesday at 7.30pm. Each one will be streamed live, though, of course, it's much nicer to see our friends in person! What is Compline? Well, it's not a food supplement and has nothing to do with giant machines used to harvest corn! No, the ancient office of Compline derives its name from a Latin word meaning 'completion' (completorium). It is above all a service of quietness and reflection before rest at the end of the day. The order of service begins on page 154 of the Church of Ireland's version of the Book of Common Prayer.
To view the March 22nd service live, click on the photograph on the left.
To see the schedule of all services during Lent (Sundays,
Wednesdays and Thursdays), click on the SERVICES tab
above.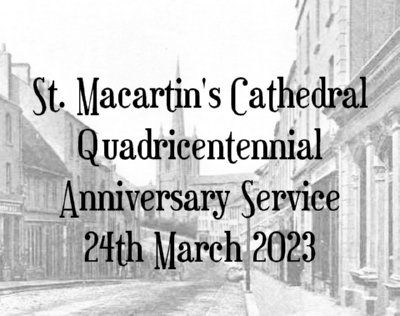 To view the quadricentennial service at 7.30pm on Friday 24th March, just click on the photograph above.