St. Macartin's Cathedral
Enniskillen
---


Last updated 24th October 2021
Search for any word
on this website:
Click HERE to view or download the current and old issues of "Cathedral News" - our monthly magazine
For people of faith in these difficult times, listening to Christian music, or better still, watching it being performed on line, is very uplifting - a real spiritual experience. During the Coronavirus crisis, we introduced a page carrying links to music videos which we hope will be a blessing to all. You can access the page by clicking HERE
The Dean writes:

Dear Parishioners and friends around the world,

Every day we read or hear something about money. It is really quite hard to escape the subject. In the context of the
Church, it is not easy to talk about our finances. It is not easy to get the message across in simple terms about
how the church balances the books. And some parishioners misunderstand the message! (see the article on page 4 of
the magazine: "The Church is always asking for money.")

Every Church community seeks to be faithful with the resources it has, both in buildings, money and most importantly people. Giving and generosity are vital issues for churches and for church members. Generous giving provides resources to enable the mission and ministry of the Church and fosters distinctive Christian lifestyles that enable others to be touched by the overflowing generosity of God. Every Christian is called to 'give' to further God's Kingdom here on earth.

Harvest time is a good time to reflect on this. Any reflection on giving must start with God. God gives to us abundantly and graciously in creation and redemption and in sustaining life, day by day. Scripture shows that God's giving is characterised by extravagance both for nations and for individuals. Life itself is a gift of God, part of His creation. This leads on to the practicalities about how we live. In the Old Testament, the Israelites were instructed to offer a proportion of their harvest (the first fruits) in thankfulness to the Creator It was a reminder of stewardship of the Creator's world, and through 'thanks-giving', they were promised blessings; they knew Whose they were and Whom they served. A little later, in the history of Israel, the people were instructed to give a tenth of their income - a tithe. Tithing has never been universally practised in the Christian Church, but a number of Christian traditions and many individual Christians, adopt it as a pattern and testify to its influence on their faith journey.

Many of Jesus' parables and, indeed, His own actions involve celebrations, meals, parties and a sharing of food, financial resources and time, especially with those who night least expect to be included. It is striking that the writers of the Gospels record Jesus reserving his sternest warnings for those who see the need of others and refuse to respond. The incarnation. the cross and resurrection and the coming of the Holy Spirit reveal to us the astonishing depths of God's generosity toward humankind. It is the earthly life and parables of Jesus that show what this generosity looks like, translated into human behaviour. There is no shortage of biblical material on giving, with over 2,300 verses in the Bible on money. wealth and possessions. Jesus talked about it frequently, and over one-third of His parables relate to these topics.

The challenge for a follower of Jesus is to be prepared to do whatever is needed to align him or herself with ways of living and giving that release rather than obstruct the flow of God's generosity. Have you ever compared your weekly Church giving to the money you spend on newspapers and magazine, holidays, nights out or sport? Is your giving to "the work of God" the first priority in your spending or does it come out of your loose change? These are serious questions about discipleship as well as about money. Giving with a thankful heart, because God loves a cheerful giver, leads to a new freedom about finance and faith. We hope that all our parishioners will be wiling to take a step in faith in considering Christian giving. The amount you give is entirely a matter for your personal decision but it should be:

Given thankfully and cheerfully
In proportion to your means
Regular and committed

At this Harvest Season, may we take time to reflect and to enjoy all that God has given us? Harvest Thanksgiving means nothing until you give back to God the gratitude due to Him. We need to commit ourselves to be His faithful followers, never taking God for granted.

Many parishioners are now able to return to church on Sundays, and some prefer to attend the quieter Thursday Service. Some, however, are more cautious and feel they are not yet ready to make the outing. Some are able to watch and join in on our online service each Sunday, but many do not have the facility (see the article about online viewing on page 23 of the magazine). Since regular visiting is not recommended at present, I would appeal for parishioners or family members to let us know if anyone is unwell. We can arrange some form of contact to be made depending on what restrictions are in place at that time.

Wishing you all every blessing at this Harvest Time.

Yours very sincerely

Kenneth RJ Hall
---
On-line Streaming of Services on YouTube

Welcome to our website! To be sure you are looking at the latest update, please reload/refresh the page NOW!
A refresh button is found close to the top of a webpage and looks something like one of these, but smaller. Just click on it to reload the page.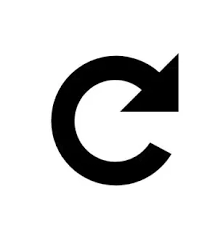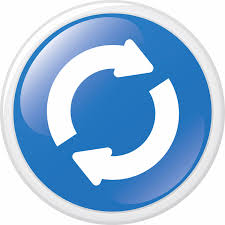 Streaming of each Sunday morning service starts at 10.55am - if you see no pictures after that time, refresh/reload the YouTube page - look for a refresh button at the top looking something like one of these: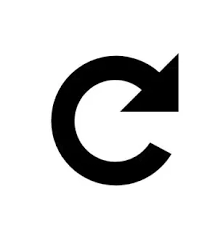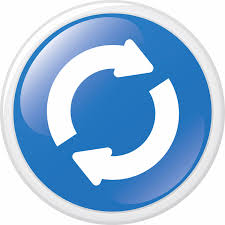 The Sunday service "Live" button will also open the recording for several days after the event, following which it will go into the archives.

It is possible to download the text of the morning service (browser permitting) by Saturday evening by clicking HERE
We are surprised and delighted to see the interest in our services on-line, not only in our own country but also in foreign lands. There may be those who would like to make a donation towards the heavy costs entailed in maintaining the cathedral and to this end, we have set up an account with PayPal. Those who wish to contribute are invited to use the following button:
---
---





---


The Church of Ireland's Daily Worship app brings content from the Book of Common Prayer and the Bible to your computer, smartphone or tablet, displaying readings and liturgies for each day of the year. Using it, you can grow in relationship with God through daily prayer and also by reading and meditating on Scripture. Click on the icon above to view on PC, or the app can be downloaded from Google Play or the Apple Store.

---
The Church of Ireland Bishops' Appeal has released €10,000 in emergency funding to support Covid relief efforts in India. Efforts are now under way to bring aid to the stricken country of Haiti. Individuals and parishes are invited to contribute to support these efforts. Taxpayers in the U.K. can give more help by "Gift Aiding" donations. For full details go to:

https://www.ireland.anglican.org/news/10610/bishops-appeal-releases-emergency-funds

Donations can be made online or by post using the reference 'CIBA India Covid Relief' and all details about how to contribute can be found at:

http://www.bishopsappeal.ireland.anglican.org/give/
---