St. Macartin's Cathedral
Enniskillen
---


Last updated 20th May 2022
Search for any word
on this website:
Click here to view or download the current and old issues of "Cathedral News" - our monthly magazine
For people of faith in these difficult times, listening to Christian music, or better still, watching it being performed on line, is very uplifting - a real spiritual experience. During the Coronavirus crisis, we introduced a page carrying links to music videos which we hope will be a blessing to all. You can access the page by clicking HERE
The Dean writes:

Dear Parishioners and friends around the world,

This is an extract from my address to his twelfth Easter General Vestry (in Enniskillen) as the 28th Rector and sixth Dean
of St Macartin's Cathedral.

Covid-19 has rocked the world, this country, and our parish. The very idea that schools and businesses could be closed by the government and churches not allowed to welcome worshippers would have been unthinkable three years ago. Yet we know all too well what has happened and the repercussions across society.

In this parish, we are blessed to have been able to install a webcam, and live broadcasts allowed worship from our church to be broadcast to every corner of the world at a time when very many people were anxious, afraid, or unable to be physically present at services. However, I anticipate that this will pose challenges from here on in trying to encourage anxious parishioners, or parishioners who have just got out of the habit, to return to in-house worship. The same is true of all other church events and organisations. Every organisation will have to work exceptionally hard to try and rebuild or re-energise themselves! Despite all our problems with Covid 19, and all the interlinked complications associated with it, we have had an unbelievable year!

The Cathedral restoration project
Without this beginning there would certainly have been a very different ending - and that beginning was Mr Sam Morrow who very willingly accepted my request to act as Manager of the Restoration Project. The time, patience understanding and expertise that Sam has given to this project has been we beyond the capabilities of any person - all carried out in his characteristically calm and gracious manner. How grateful I, the Select Vestry and indeed all our parishioners are for his magnificent achievement!

A sincere thank you to Mrs Hope Kerr for her financial management skills in trying to balance the books in light of an overly optimistic Rector, who tends to push the boat out into deep waters! Her patience, understanding and willingness were greatly appreciated. To complete the Project Management Team, our two Glebe Wardens, Mr George Irvine, and Mr Noel Johnson, who were very helpful and understanding with all the extra demands, and with their hands on approach were at my beck and call on numerous occasions. St Macartin's Cathedral, which dates from the early 1600s, has undergone major restoration work, costing in excess of £550,000, and will reopen for worship on Palm Sunday. The work involved re-roofing, repair of stonework, internal redecoration, a rebuild of the organ, and enhancement of the cathedral precincts.

Curate
We were extremely fortunate and indeed blessed to be able to attract and secure the appointment of the Rev Christopher West. He comes here bringing with him a wealth of experience from previous placements in the Parishes of Killyman and Taney, and previously in the Episcopal Church of Scotland. His knowledge and intellect know no bounds and his personality has already won over the parishioners with whom he has come into contact. His organisational skills are exceptional, and no doubt will be of assistance as we plan the way ahead into recovery post the Covid damage! We no doubt will be blessed by his faith, his work, and his witness in this our quadricentennial Year.

Transformations:
In the Parish of Enniskillen, all our church buildings have undergone major transformations within this past ten years - the Deanery, the Cathedral Hall, the Curatage, the Cathedral and also the Graveyard. It is now time that our parishioners should undergo major transformations and become regular worshippers in our beautiful, magnificent House of the Lord - a beautifully transformed and welcoming place for all, regardless of any differences. For many, worshipping God is pure joy. It is a normal part of their lives. God's presence is as familiar and natural as breathing. They come to church enthused about worshipping God and being with His people. David speaks of this in Psalm 84. This Psalm was apparently written when David was forced to leave Jerusalem during Absalom's rebellion, and David was distressed about leaving God's house. David had a strong desire for God's House - "How lovely is your dwelling place, O Lord of hosts!" (Verse 1). Today, more than anything else, we need God's presence. Worship provides strength for the day - "Blessed are those whose strength is in you" (verse 4). We gain strength from God's presence and fellowship with His people. The more you desire to come to the house of worship, the stronger you will become. Conversely, the more you stay away, the weaker you become. There is nothing mystical or magical about that. It is a fact of life. Worship is not just a spiritual "warmer" on Sunday morning. It is God's people actively responding to him. Worship is not a spectator sport. Worship is not something done to us or for us, but by us. Time spent daily in worship with the Lord strengthens your inner spiritual being. Be faithful to the Lord and His church and watch yourself become strengthened spiritually.

Thanks
The best way to manage a parish, especially one like this Cathedral one, is to have an abundance of good leaders. Having a great team of helpers is the key to success. On my calculations there are over 200 parishioners involved in many different roles/duties and it would be impossible to name all without omitting some, so thank you to one and all for your support, and if others do not know what you do. God does and that is all that matters. Quietly working and witnessing for him.

Finally, can I say a word of personal thanks for the friendship and support which I continue to receive from all of you. It is my joy and privilege to serve you here in St Macartin's and together to serve and glorify Almighty God. I continue to count it a joy, an honour, and a privilege to serve Him by serving you and keeping Saint Macartin's at the heart of the Community - Strengthening Commitment, Outreach, Worship and Christian Love.

Wishing you every blessing.

Yours very sincerely

Kenneth RJ Hall
On-line Streaming of Services on YouTube
Welcome to our website! To be sure you are looking at the latest update, please reload/refresh the page NOW!
A refresh button is found close to the top of a webpage and looks something like one of these, but smaller. Just click on it to reload the page.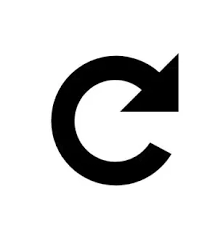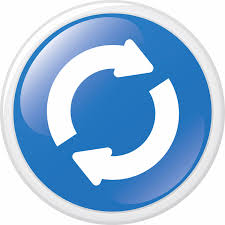 ---
Streaming of each Sunday morning service starts at 10.55am on Sunday mornings - if you see no pictures after that time, refresh/reload the YouTube Page - look for a refresh button at the top looking something like one of these: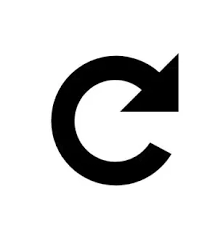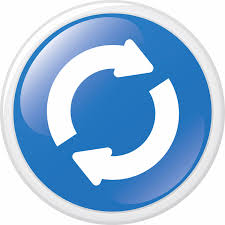 it is possible to download the text of the morning service (browser permitting) by clicking
HERE
---
We are surprised and delighted to see the interest in our services on-line, not only in our own country but also in foreign lands. There may be those who would like to make a donation towards the heavy costs entailed in maintaining the cathedral and to this end, we have set up an account with PayPal. Those who wish to contribute are normally invited to use the following button, but currently it is out of service as we try to prove to PayPal that we are legitimate - one thinks of Fort Knox!
---

Please note that our archive links (services, weddings,
funerals etc are now hosted on a separate page. Click on the picture to the left to access.
And view recordings of three Christmas services by clicking on the buttons on the right.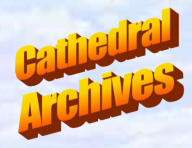 ---
The Church of Ireland's Daily Worship app brings content from the Book of Common Prayer and the Bible to your computer, smartphone or tablet, displaying readings and liturgies for each day of the year. Using it, you can grow in relationship with God through daily prayer and also by reading and meditating on Scripture. Click on the icon above to view on PC, or the app can be downloaded from Google Play or the Apple Store.

---
During 2021, the Church of Ireland Bishops' Appeal released funds to support Covid relief efforts in India and also in Haiti following a devastating earthquake. And now the crisis in Ukraine has displaced numerous refugees in need of support by relief agencies and the Bishops' Appeal seeks urgent donations to go towards such humanitarian work. Individuals and parishes are invited to contribute to support these and other efforts. Taxpayers in the U.K. can give more help by "Gift Aiding" donations. For more details and to read a special press release, click on the Ukrainian flag here.

When the service is over, it can still be viewed for six days using this button, before being archived.
---
---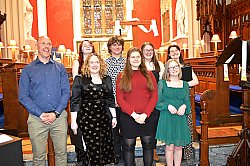 On Friday evening 29th April, our choral scholars presented an excellent concert of religious and secular music, having been trained and encouraged by their musical director David Robertson and supplemented by leading choir member Jane McKinley. The concert was designed as part of the fund-raising efforts towards the restoration of the cathedral's fine organ. We were really pleased by the financial generosity of the audience but we still have a long way to go. David has set up a "JustGiving" page where donations can be made on-line and can be accessed by clicking on the photograph here, which was taken after the concert.
(A larger photo can be seen in our archives)
---
---

A Liturgy for Use During Exam Time
Over the years, Anglicans have created specific liturgies for important times in our lives. Mindful of the fact that many young people are now entering exam season, our Curate Assistant, Rev Chris West, has created a short liturgy for students to use as they prepare for exams. It can be opened and then downloaded by clicking on the picture of the studious young lady to the right here. (Courtesy of Steven Lasry on Unsplash.com). Copies are also available in the porch of the Cathedral.