St. Macartin's Cathedral
Enniskillen
---
---


Last updated 30th May 2023
Search for any word
on this website:
Welcome to our website! To be sure you are looking at the latest update, please reload/refresh the page NOW!
A refresh button is found close to the top of a webpage and looks something like one of these, but smaller. Just click on it to reload the page.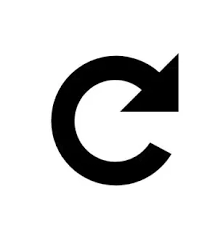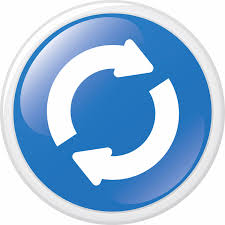 On-line streaming of services on YouTube
Streaming of each Sunday morning service normally starts at 10.55am on Sunday mornings - if you see no pictures after that time, refresh/reload the YouTube Page - look for a refresh button at the top looking something like one of these:

This button will open the recording during the six days following the service.
---
Click here to view or download the current and old issues of "Cathedral News" - our monthly magazine
For people of faith in these difficult times, listening to Christian music, or better still, watching it being performed on line, is very uplifting - a real spiritual experience. During the Coronavirus crisis, we introduced a page carrying links to music videos which we hope will be a blessing to all. You can access the page by clicking HERE
The Church of Ireland's Daily Worship app brings content from the Book of Common Prayer and the Bible to your computer, smartphone or tablet, displaying readings and liturgies for each day of the year. Using it, you can grow in relationship with God through daily prayer and also by reading and meditating on Scripture. Click on the icon above to view on PC, or the app can be downloaded from Google Play or the Apple Store.

---
During 2021, the Church of Ireland Bishops' Appeal released funds to support Covid relief efforts in India and also in Haiti following a devastating earthquake. And now the crisis in Ukraine has displaced numerous refugees in need of support by relief agencies and the Bishops' Appeal seeks urgent donations to go towards such humanitarian work. Individuals and parishes are invited to contribute to support these and other efforts. Taxpayers in the U.K. can give more help by "Gift Aiding" donations. For more details and to read a special press release, click on the Ukrainian flag here.

---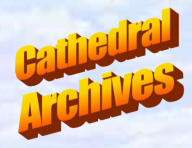 Please note that our archive links (services, weddings,
funerals etc are now hosted on a separate page. Click on the picture to the left to access.
And view recordings of three Christmas services by clicking on the buttons on the right.
We are surprised and delighted to see the interest in our services on-line, not only in our own country but also in foreign lands. There may be those who would like to make a donation towards the heavy costs entailed in maintaining the cathedral and to this end, we have set up an account with PayPal. Those who wish to contribute are invited to use the following button.

Please note that this PayPal link should only be used by visitors to this website who are NOT registered members of our cathedral community, but wish to so kindly make a donation. If you are a church member, we would respectfully ask that you donate directly by other means.
---
We now have a new facility in the entrance hall of the cathedral allowing us to accept donations by credit/debit card. Should you wish to use this, our church wardens will be pleased to assist you. This must NOT be used for the regular Freewill Offering.
---
The Dean Writes:

Dear Parishioners and friends around the world,

This month I hope to see as many of our parishioners, family and friends as possible at our Flower Festival. It will be a
wonderful opportunity to get to know other parishioners and serve God together, as all of us are members of His family.

The Flower Festival is part of our Quadricentennial Year of celebrations. It is entitled 'Signs & Sayings in John's Gospel'.
Now, signs and saying are very important in everyday life. When you are driving, you pay attention to signs. Some signs
inform you to go in one direction, others order you to 'turn here' and still others tell you how fast you can go. Signs tell us important things.

The original word for 'sign' was the Greek 'sémeion' which became the Latin 'signum' from which we also get signal, insignia and signature. 'Signum' can mean anything from an identifying mark (X marks the spot) to proof. It can also mean a sign from heaven. That is what John meant in his account of the Gospel, which begins in chapter 1 (verse 19) and goes through to chapter 12.

In the Gospel of John, 'sign' is also used to mean 'miracle'. Unlike the Gospels according to Matthew, Mark and Luke, John does not record very many miracles of Jesus. From those listed in John, each one tells us very special things we need to know about Jesus. Each of these signs points us along the path towards realising the whole point of John's Gospel. The 'signs' help us to walk in the path of believers, the road that disciples follow towards eternal life with God.

For those able to attend, I hope you enjoy the viewing of each of the displays based on the signs and sayings in the Gospel according to St John. The signs and sayings that show the nature of Jesus' power and love. In them we see His power over everything created, and we see His love of all people. Above all else, these signs encourage us to believe in Him.

"Blessed are those who have not seen and yet have come to believe" : John 20: 29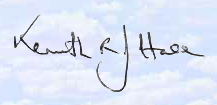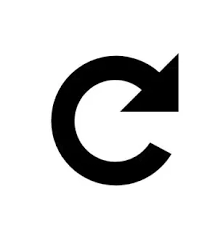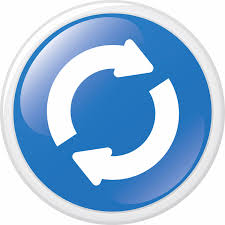 Yours very sincerely,
Installation Service

The installation of Rev. Alan D Irwin, Rev. Canon John M. McClenaghan and Rev. Canon John J. Woods as Prebendaries and the invitation of Rev. Canon Paul Thompson to take a stall amongst the Chapter of Clogher takes place at 7.30pm in our Enniskillen Cathedral on Wednesday 31st May. It is open to the public and can also be viewed on-line by clicking on the logo below.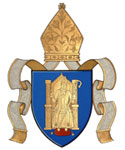 Double click to edit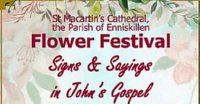 Our enormously successful Flower Festival ended on Monday 29th May. It would not have been possible without our large team of volunteer stewards and helpers who gave up so much of their time gladly and with never a cross word! The Dean and Select Vestry are very grateful to one and all. Thanks also to Erne Flowers which produced such dramatic displays and suitable captions. Lastly, of course to our many visitors and to all who made a financial contribution.

Photographs are available to view on-line. Click on the picture above to open the page, then select each photo in turn to read the relevant verse from John's Gospel and the accompanying caption.