St. Macartin's Cathedral
Enniskillen
---
---


Last updated 22nd September 2023
Search for any word
on this website:
Welcome to our website! To be sure you are looking at the latest update, please reload/refresh the page NOW!
A refresh button is found close to the top of a webpage and looks something like one of these, but smaller. Just click on it to reload the page.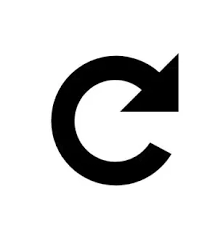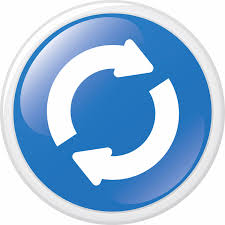 On-line streaming of services on YouTube
Streaming of each Sunday morning service normally starts at 10.55am on Sunday mornings - if you see no pictures after that time, refresh/reload the YouTube Page - look for a refresh button at the top looking something like one of these:

This button will open the recording during the four to six days following the service.
---
Click here to view or download the current and old issues of "Cathedral News" - our monthly magazine
For people of faith in these difficult times, listening to Christian music, or better still, watching it being performed on line, is very uplifting - a real spiritual experience. During the Coronavirus crisis, we introduced a page carrying links to music videos which we hope will be a blessing to all. You can access the page by clicking HERE
The Church of Ireland's Daily Worship app brings content from the Book of Common Prayer and the Bible to your computer, smartphone or tablet, displaying readings and liturgies for each day of the year. Using it, you can grow in relationship with God through daily prayer and also by reading and meditating on Scripture. Click on the icon above to view on PC, or the app can be downloaded from Google Play or the Apple Store.

---
During 2021, the Church of Ireland Bishops' Appeal released funds to support Covid relief efforts in India and also in Haiti following a devastating earthquake. And now the crisis in Ukraine has displaced numerous refugees in need of support by relief agencies and the Bishops' Appeal seeks urgent donations to go towards such humanitarian work. Individuals and parishes are invited to contribute to support these and other efforts. Taxpayers in the U.K. can give more help by "Gift Aiding" donations. For more details and to read a special press release, click on the Ukrainian flag here.

---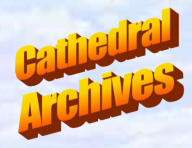 Please note that our archive links (services, weddings,
funerals etc are now hosted on a separate page. Click on the picture to the left to access.
We are surprised and delighted to see the interest in our services on-line, not only in our own country but also in foreign lands. There may be those who would like to make a donation towards the heavy costs entailed in maintaining the cathedral and to this end, we have set up an account with PayPal. Those who wish to contribute are invited to use the following button.

Please note that this PayPal link should only be used by visitors to this website who are NOT registered members of our cathedral community, but wish to so kindly make a donation. If you are a church member, we would respectfully ask that you donate directly by other means.
---
We have a facility in the entrance hall of the cathedral allowing us to accept donations by credit/debit card. Should you wish to use this, our church wardens will be pleased to assist you. This must NOT be used for the regular Freewill Offering.
---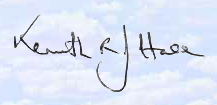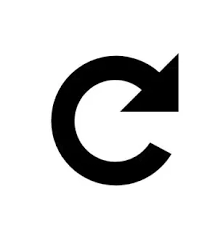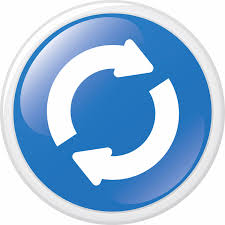 Please note - in the event that a technical problem prevents a live transmission, we shall endeavour to upload a recording by five o'clock the same day.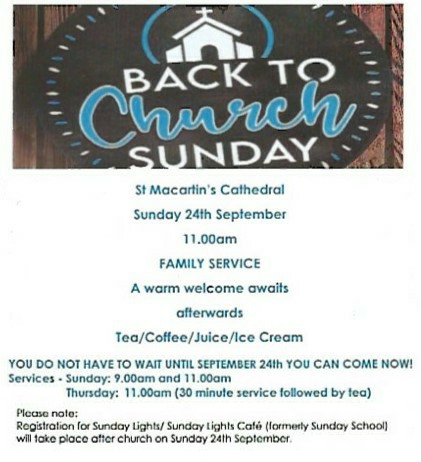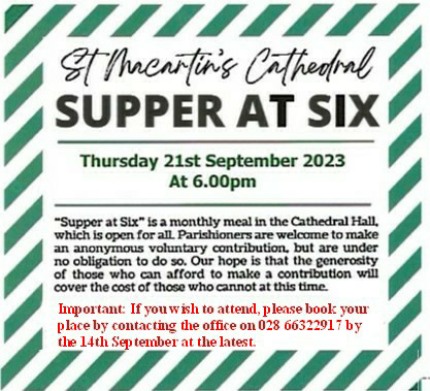 ---
The Dean writes:

For many people the month of September can mean a return to the routine ways of life after the summer break. It can also be
a month when people experience change in their life, for example, children starting school, students heading off to university
or maybe beginning a new job. Does this autumn spell the end of school, college, or even a job, for you? Maybe you are
someone who needs a change in lifestyle – experience a new adventure! Maybe now it is time to consider your next step?
The dictionary defines 'step' as a physical movement that advances you in a desired direction. You take a 'step' forward in
order to get somewhere specific, not just to stop yourself falling flat on your face. Each 'step', however small, can take you towards a specific goal. The Bible reflects this. It is filled with the metaphors of stepping, walking, running and goals, pilgrimages, journeys, all to describe the years of our lives.

When we were babies, we clung to our parents' hands as we learned how to take our first steps. They stayed right by us, to keep us from falling, and to steer us in the right direction. As adults, the Bible tells us that a successful journey through all of life is based on how near we walk to God – and let Him guide us in the steps we should take. Choosing your next step in life is important. The good news is that you need not do it on your own. The Bible makes clear that in God, you have a divine 'life coach'. He knows you perfectly – and He has a plan for your life.

We have all seen toddlers staggering towards danger, ignoring their parents' cries of warning. We have all seen adults making a mess of their lives. A baby learns to walk safely by listening to its parents. We learn what God's will is for us through attending church, listening to His Word, and in obeying what we hear. For when God guides us, He does not hand down a divine map of our lives. His guidance is more like that of a torch – light
for our daily path.

Many people and their lifestyle are continually changing and not all for the better of the Christian Church. There are many families living in the Enniskillen area who now have no church connections, even some parishioners have disconnected themselves from church and no longer attend. Children are not being baptised, civil marriages and non-religious funerals take place. If God has become less relevant in peoples' lives, where is the hope for the future? And I am not just thinking of their future in this world but their future in the next world! This is a growing factor, and everyone needs to be on the alert not to fall victim to growing secularism!

We need to be faithful to God, be a regular attender (if able) at church and show that faithfulness in our everyday life. Stay connected, connect, or reconnect but do not disconnect! A Sunday or two at church missed, leads to three or four missed, and in turn leads on to months missed, and finally to years, and at that stage reconnections are hard to make – then secularism wins!

With the ministry we offer in St Macartin's Cathedral no one should feel judged by their circumstance or feel 'left out in the cold' – we are open and available to welcome everyone regardless of situation or circumstance! You may know better than I know, of people who feel weary with life, troubled with one problem or another, have felt isolated or hurt by others, and need help or encouragement. These are the ones you need to extend the hand of friendship to and assure them that they are valued and welcome in our Cathedral –

'Saint Macartin's – At the heart of the Community
Strengthening Commitment, Outreach, Worship and Christian Love'

As we begin the Autumn season, please make this widely known and invite others you know to join or re-join our church. An ideal opportunity to do so is to 'Back to Church Sunday' on 24th September – see page 6 of the September magazine. (Link to our magazines is above.)

"I was glad when they said unto me,
'Let us go into the house of the Lord'." Psalm 122:1


Yours very sincerely,