St. Macartin's Cathedral
Enniskillen
---
---


Last updated 24th November 2023
Search for any word
on this website:
Welcome to our website! To be sure you are looking at the latest update, please reload/refresh the page NOW!
A refresh button is found close to the top of a webpage and looks something like one of these, but smaller. Just click on it to reload the page.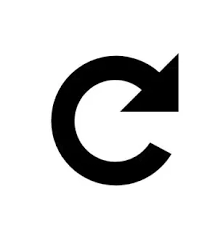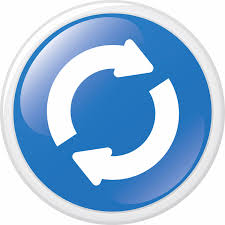 On-line streaming of services on YouTube
Streaming of each Sunday morning service normally starts at 10.55am on Sunday mornings - if you see no pictures after that time, refresh/reload the YouTube Page - look for a refresh button at the top looking something like one of these:
This red button will open the recording during the four to six days following the service.
---
Click here to view or download the current and old issues of "Cathedral News" - our monthly magazine
For people of faith in these difficult times, listening to Christian music, or better still, watching it being performed online, is very uplifting - a real spiritual experience. During the Coronavirus crisis, we introduced a page carrying links to music videos which we hope will be a blessing to all. You can access the page by clicking HERE
The Church of Ireland's Daily Worship app brings content from the Book of Common Prayer and the Bible to your computer, smartphone or tablet, displaying readings and liturgies for each day of the year. Using it, you can grow in relationship with God through daily prayer and also by reading and meditating on Scripture. Click on the icon above to view on PC, or the app can be downloaded from Google Play or the Apple Store.

---
During 2021, the Church of Ireland Bishops' Appeal released funds to support Covid relief efforts in India and also in Haiti following a devastating earthquake. And now the crisis in Ukraine has displaced numerous refugees in need of support by relief agencies and the Bishops' Appeal seeks urgent donations to go towards such humanitarian work. Individuals and parishes are invited to contribute to support these and other efforts. Taxpayers in the U.K. can give more help by "Gift Aiding" donations. For more details and to read a special press release, click on the Ukrainian flag here.

---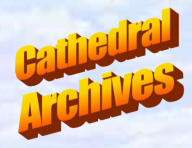 Please note that our archive links (services, weddings,
funerals etc are now hosted on a separate page. Click on the picture to the left to access.
We are surprised and delighted to see the interest in our services on-line, not only in our own country but also in foreign lands. There may be those who would like to make a donation towards the heavy costs entailed in maintaining the cathedral and to this end, we have set up an account with PayPal. Those who wish to contribute are invited to use the following button.

Please note that this PayPal link should only be used by visitors to this website who are NOT registered members of our cathedral community, but wish to so kindly make a donation. If you are a church member, we would respectfully ask that you donate directly by other means.
We have a facility in the entrance hall of the cathedral allowing us to accept donations by credit/debit card. Should you wish to use this, our church wardens will be pleased to assist you. This must NOT be used for the regular Freewill Offering.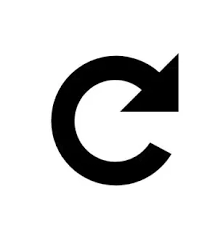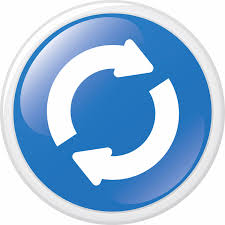 Please note - in the event that a technical problem prevents a live transmission, we shall endeavour to upload a recording by five o'clock the same day.
---
Dear Parishioners,

We are now beginning the season of Advent. The seasons of the Church's year are important to us and we
should value the annual cycle as we start a new Church year on the first Sunday in December -Advent Sunday.
Advent is a time of reflective waiting and preparing for Christmas. The Liturgical colour for the Advent Season
is purple, the mood more sombre and no Gloria is sung in our services. Then, on Christmas Eve, we change
to a beautifully decorated church, with joyful carols and white furnishings. This signals the excitement of the
celebration of the birth of our Lord Jesus Christ. In Advent, we are reminded of God's promise to his people that one would come to break into the darkness and bring light and hope to all. We hear the message delivered by the prophets, by John the Baptist, by the angel visiting Mary. This is a two-fold message of expectant waiting – for the birth of a Messiah and for the time when Christ will return to earth. As we wait, we are called to be ready and to prepare ourselves for the celebrations ahead and that time when Jesus returns as our judge. Our Sunday and Thursday services during Advent will help us in this time of preparation.

The seasons in the Church's year also remind us that life is never static, that it is always changing, but that underlying this there is one constant – that our God is never changing, ever faithful and always with us. It is this fact that sustains our church community in our life together through the inevitable changes that we face. As we watch the seasons come and go, as we move through the Advent season into Christmas, as we experience changes in our own lives, and in our church and community, may we remember that we have a faithful God, who promises never to leave us or forsake us. For this is the hope that truly will sustain us, and it this faith and hope that we need to pass on to the generations to follow. If the Christian message of faith and hope depended only on you and me, would we pass it on? Or would it end abruptly with us? Each one of us has that responsibility to be faithful witnesses in the way we speak and act, not least in showing an example to others to be regular worshippers at church.

There are many opportunities for you to attend church during Advent and Christmas and truly worship our Heavenly King. As you draw close to Him may you experience that true Heavenly joy. Let His grace and forgiveness give you hope. Let His mercy bring you joy.

Wishing you every blessing,

Kenneth R J Hall
---
---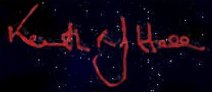 Our annual advent calendar goes live on Advent Sunday, 3rd December. To access it, click on the picture above. Each day there will be a reading from the Bible as the Christmas Story unfolds, a music video and a picture or photograph. Please come back every day!
A list if our services over the Christmas period can be viewed by clicking on the candles.